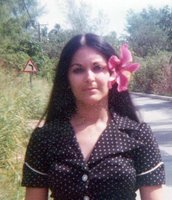 Virginia M. Lima
Lima, Virginia M.
(Testa)
Webster: Born May 6th, 1944 in Bermuda and passed away on January 27, 2018 at the age of 73. Predeceased by her son, Curtis Dan. She is survived by her children, Gina (Scott) Corday, Lance Testa & Richard (Tracey) Testa; sister, Joan (Mike) Cothern; grandchildren, Nicole Corday, Ethan, Philip, Jonathan, Nicholas, Morgan & Erin Testa, Nick, Brandon, Erika & Kristen Marconi; great grandchildren, Brenden, Benson, Amelia & Claire Marconi.
Ginny was a very selfless person and always put her family first, as they were her life. She also had a tremendous sense of humor.
Her family will receive friends Thursday 6:00 - 8:00pm at the Harris Family Center (located behind funeral home 560 Kings Hwy S.) Interment Private.