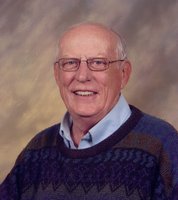 Edward M Kowalski
Edward M. Kowalski passed away April 12, 2018. Survived by his sister Mary Ann Pearl, sister-in-law Annabelle Kowalski, many nieces, nephews and cousins. Predeceased by his brothers Robert Kowalski and Stanley Kowalski and brother-in-law Frank Pearl. Ed was a priest in the Rochester Diocese of Rochester for 11 years (1958-1969). He was a graduate of the great Aquinas Institute, class of 1948. A graduate of St. Bernard's Seminary and LeMoyne College. He was a member of the Genesee Yacht Club and Polish Falcons, Nest 52. Ed retired from Eastman Kodak after 23 years and was a distributor for NK Seeds after his retirement from Kodak. Ed will always be remembered by his "First Sunday" family He loved the game of golf and was happy sailing his "Atta Baby" on Lake Ontario. Ed also leaves his beloved and devoted cat "Buddy"
Friends are invited to meet the family MONDAY 9:30 AM at ST. CHARLES BORROMEO CHURCH where a memorial mass of Christian Burial will be celebrated. Inurnment Holy Sepulchre Cemetery. Memorials may be directed to Friends of Saint Stanislaus Foundation 1325 Hudson Ave. Rochester N.Y. 14621 Arrangements Entrusted to JOSEPH A. KLEIN. To share a memory or send the family a condolence, please visit www.harrisfuneralhome.com.
Felerski Funeral Home Inc.
467-4786