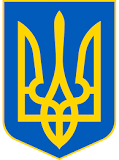 Anastazja Luchanko
Anastazja Luchanko
Irondequoit: Thursday, August 1, 2019 at the age of 93. Pre-deceased by her husband, Myron; sisters, Marta and Maria. She is survived by her son, John (Nadia) Luchanko; daughter, Olga Luchanko; grandchildren, Larissa (Michael) Sculley, Tanya (Jimmy) Stack, Sonia (Sean) Burns; great grandchildren, Tyler & Julia Stack, Zachary & Ryan Sculley, and Aidan Burns; the Lylak family, and family in Ukraine.
Anastazja was long time member of St. Josaphats Ukrainian Catholic Church and the Rochester branch of the Ukrainian National Women's League of America.
Her family will receive friends Tuesday, August 6th, 4:00 - 7:00pm at the funeral home (570 Kings Highway So.). Panachyda 6:45pm. Friends are invited to meet the family Wednesday, August 7th, 10:00am at St. Josaphats Ukrainian Catholic Church for her Divine Liturgy. Interment Holy Sepulchre Cemetery.