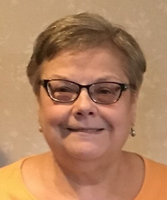 Jane H. Cole
Jane Cole passed away at the age of 73 on Friday March 26, 2021. She was the daughter of Robert and Sadie Cole. Jane was a graduate of Irondequoit High School, the University at Albany and University of Illinois Urbana-Champaign.
Jane retired from the Monroe County Dept. of Social Services where she was a senior admin. Jane was a longtime member of the Rochester Global Connections and served on their board. She worked with many foreign students, and became close friends with most, several were like family to her.
She leaves her brother Bob, sister-in-law Debby and niece Dana of Massachusetts, her dear cousin Audrey Bernhard of Rochester and many other cousins and friends.
Calling Hours will be held Friday, April 2nd from 4:00pm - 6:00pm. Interment private, Mt. Hope Cemetery.
In lieu of flowers donations can be made the charity of one's choice.