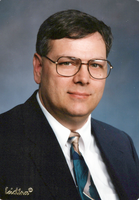 Robert F. "Bob" Richards, Sr.
Richards, Sr., Robert F. of Macedon, NY passed away on Thursday, June 9, 2022
Bob was predeceased by his parents, Michael and Emily ( Carbone) Richards. Brothers, Michael and David Richards. Bob is survived by his loving wife of 51 years. Carol ( Hanley) Richards, children, Robert Jr, Martha Jo Richards Sisters-in-law, Phyllis Richards, Judy Richards, Joanne (Cy) Resch and brother-in-law Richard (Mary - Jo) Hanley. Several nieces, nephews, cousins and friends.
Robert was born in Rochester, NY and graduated from Jefferson High School. Bob worked for Kodak as a parts specialist warehouse worker for 30 years. Bob first met Carol on a blind date on June 23, 1967. Bob waited for Carol to finish college before they were married at St. Stanislaus Church on August 29, 1970. Bob was a volunteer member of St. Paul Boulevard Fire Department. Bob enjoyed spending time with his loved ones. Bob liked to cook for his family and Bob spent his free time watching his favorite TV shows.
Bob attended all of his son's sporting events and even coached some. Bob's daughter has been his loving caregiver for many years.He referred to her as his best friend / right hand."Bob would say he would be lost without his daughter." Bob will be missed by his loved ones. But they're happy he's at peace now.
It was Bob's wishes to have private services. Interment will take place at the convenience of the family.