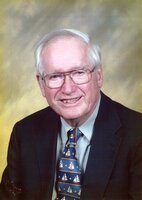 John M. Fields
Fields. John M. (Jack) of Irondequoit passed away on Sunday, July 24, 2022 surrounded by his family. John was predeceased by his loving wife Mary on September 17, 2021, parents, Leslie and Pamela (Matthews) Fields, brother, Donald Fields.
John is survived by his children, Robert Fields (Jacquelyn), Barbara Harmer (Leslie), John Fields (Lisa) and Pamela Rossi (Jamal). Grandchildren, Todd Williams (Tara Shedlosky), Matthew Williams (Sonya), Carol Lustig, Mary Elizabeth Williams, Catherine Harmer, Brendan Fields (Eleanor), Heidi May, Emily Fields, Noah Fields, Ian Fields, Hanna Fields, David Rossi (Erin), Lia Rossi, Sarah Rossi, Great grandchildren, Wyatt Williams, Oliver Williams, Benjamin Williams, Makenna Williams, Caden Williams, Rowen Williams, Claire Lustig, Elijah May, Finnley May, Ciannah Licata, Sierra Fields, Theodore Fields, Elliott Rossi, Marley Rossi and several nieces and nephews.
John was born in Binghamton, NY. He owned and operated Matthews & Fields Lumber Company for the last 65 years. John proudly served his country in the US Navy. John was a lifelong sailor and was member of the Rochester Yacht Club. In his free time, John enjoyed painting and writing poetry, but he always cherished the time he spent with his family.
Friends are invited to call at the funeral home (570 Kings Highway So.) on Monday, August 1, 2022 from 4PM to 7PM. A funeral service will be held on Tuesday, August 2, 2022 at 11AM at St. Thomas Episcopal Church. Interment will follow at Riverside Cemetery.