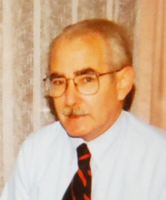 Arthur D. "Art" Cohen
Cohen, Arthur D., age 84, of Penfield, NY passed away peacefully on Tuesday, January 3, 2023. Art was predeceased by his parents, Max and Marcella (Davis) Cohen. Mr. Cohen is survived by his nephew, Jon Orwant, and grandnieces Amelia and Penelope Orwant.
Art was born in Rochester, NY. He graduated from Monroe High, received his bachelor's from Ithaca College, and then completed his law degree at Albany Law School. He proudly served his country in the US Army as a lawyer, retiring as a Lieutenant Colonel. Art served as a Public Defender for Monroe County, and finished his working career in private practice. Art was an active coin and note collector and past president of the Rochester Numismatic Association. He ran the Penfield Note Exchange, buying and selling currency from all over the world.
Art was a member of the Free and Accepted Masons, having joined Valley Lodge 109 in 1960 and serving as Master in 1973.
Friends are invited to meet on Thursday, January 5, 2023 at the Shrine of Damascus (979 Bay Road, Webster, NY) at 11AM for his memorial service. Interment will take place at Mt. Hope Cemetery at 2PM on Friday, January 6, 2023. To share a memory or send the family a condolence, please visit www.harrisfuneralhome.com.