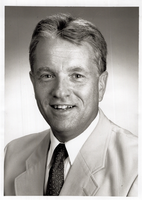 Dean J. Wojtczak
Dean J. Wojtczak
Rochester: Wednesday, January 4, 2023 at the age of 73. Predeceased by his parents, Carl and Elva. He is survived by his children, David (Kathy) Wojtczak, Heather Collins, Michael Wojtczak and Ashley Wojtczak; grandchildren, Dominique Wojtczak and Andre Jenkins; great grandson, Isaiah Jenkins; brother, Walt Wojtczak.
Dean was a Navy veteran serving during Vietnam. He enjoyed spending time with his family and being outdoors.
Calling hours will be held Wednesday, January 18, 5:00 - 7:00pm at the funeral home (570 Kings Highway So.), where his funeral service will follow at 7:00 pm. Interment Private. In lieu of flowers, memorials may be directed to Volunteers of America; 214 Lake Ave, Rochester, NY 14608.