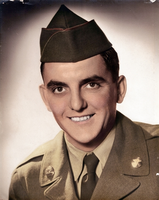 William A. Nassivera
William A. Nassivera
Rochester: Sunday, February 19, 2023 at the age of 92. Predeceased by his parents, Quinto and Roma. He is survived by cousin, Billy Nassivera.
Willie was a Korean Army Veteran and classic league bowler for many years in the Rochester era.
Willie's Funeral Mass will be held Saturday, February 25, 10:00am at Peace of Christ Parish at St. Ambrose Church. Interment Holy Sepulchre Cemetery.