info@harrisfuneralhome.com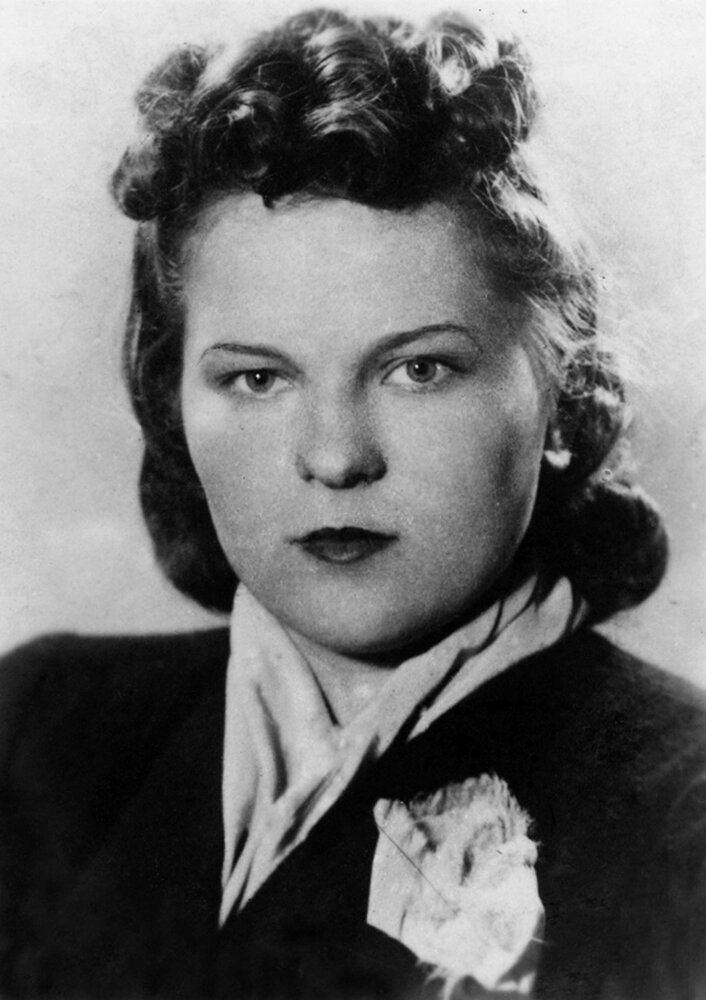 Obituary of Wanda Dyminski
Wanda Michnionek Dyminski
Wanda Michnionek Dyminski, 97, passed away peacefully at St. Ann's Community Special Care Unit in Rochester, NY on November 17, 2022. She was one of four daughters born on November 28, 1924 to Mari and Wladislaw Michnionek in Warsaw, Poland.
In 1944 as the war raged through Poland, Wanda wed Jan Dyminski; shortly thereafter they were forcefully re-located to a work camp in Germany. Wanda was the vision of a young woman with big dreams of becoming a fashion designer but those ideas were stolen away by a gruesome war. Like many others of her era, her dreams were denied and life reconstructed by the world they were living in. Even though they survived each day under horrible conditions, Wanda often told stories and spoke kindly of those who would sneak them food through the fence or gave her blankets when one year later, she gave birth to their first child. Their second child was also born in Germany and at the end of the war, they immigrated to the United States traveling the long journey by ship while she was pregnant with twins. Wanda and her husband worked extraordinarily hard to build a home, learn the language, become citizens and assimilate into a new culture; all things we take for granted. She was a gifted seamstress and also worked nights at Gerber Products to help her family. Wanda was a survivor; strong-willed, courageous and devoted to God.
Preceded in death by her husband, Jan Dyminski; son, John W. Dyminski; grandson, Nicolas Ferte and son-in-law, Francis Ferte. She is survived by her children; Barbara Rathbun, Theresa Ferte, Elizabeth Valerio; Edward Dyminski (Cindy Christian); grandchildren Bob (Tania), Chris (Shanni) and Jim Rathbun, Elisha Schumacher (David), Annie Ferte (Romain), Nicole Christian Smith (Alfie), Danielle Dyminski and nine great grandchildren.
In lieu of flowers, we kindly ask donations be made in her memory to the "Special Care Unit" at St. Ann's Community, 1500 Portland Avenue, Rochester, NY 14621.
Wanda's funeral mass will be held on Wednesday, November 23 at 1:00pm at St. Ann's Chapel with burial at Holy Sepulchre Cemetery. Immediately following, we will gather at Paul W. Harris Family Center 560 Kings Highway South. Family and friends are invited to attend to share a lunch, fond memories and stories.