info@harrisfuneralhome.com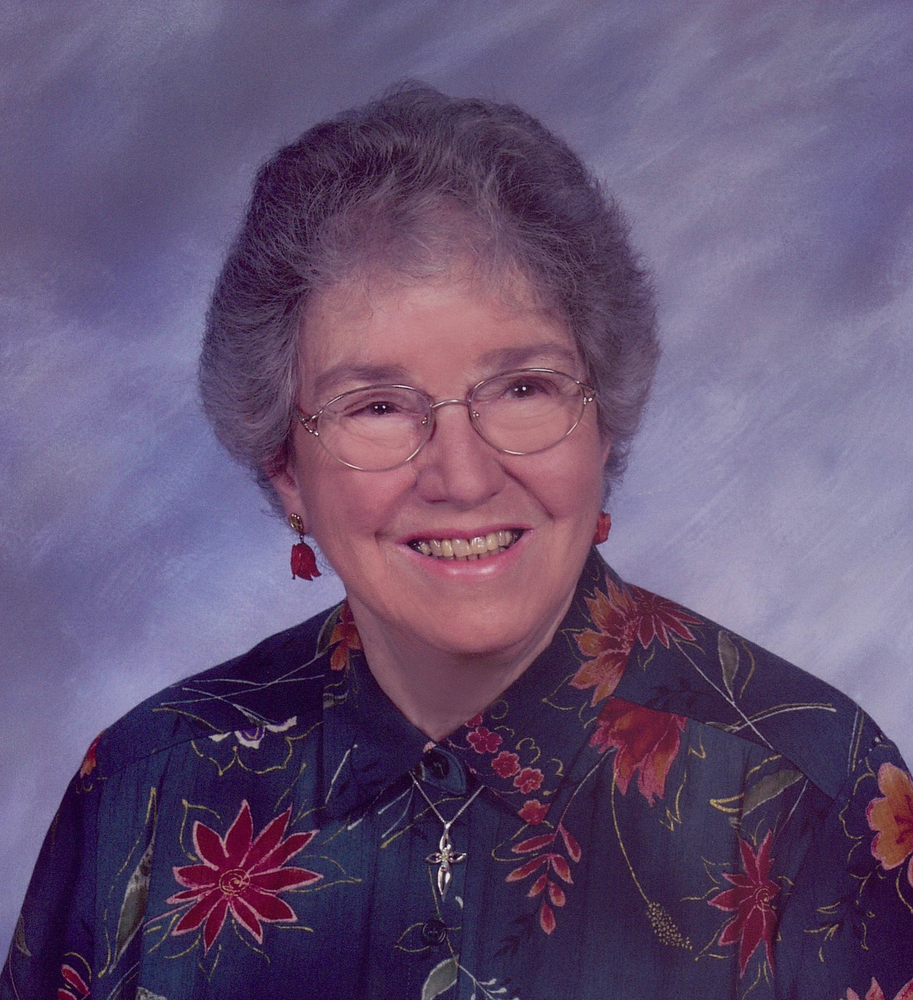 Obituary of Margaret Steltmann
Steltmann, Margaret G.
Irondequoit, NY: Margaret Gilmour Steltmann, age 96, died Tuesday July 18 at St Ann's Home in Rochester, N.Y. She was born Margaret Emma Gilmour on August 14, 1920 in Oswego, N.Y. to Mary Louise and John Gilmour. Margaret was a 1939 graduate of Oswego High School and a 1942 graduate of Crouse Irving Nursing School in Syracuse, N.Y. In sixth grade she met the love of her life, Charles Steltmann. Their love lasted through High School, College and WWII, marrying in 1945 when Charlie returned from the South Pacific.
Upon graduation and before marriage, Margaret worked as a nurse at Oswego Hospital. After raising her family, she returned to nursing for a short time at Albany Medical Center. She was also a volunteer for the Albany Area Red Cross and was honored with a 25 year volunteer certificate. As her children were growing up, she volunteered as a Brownie and Girl Scout leader and a Cub Scout Den Mother. Charlie's work took the family to Syracuse until 1952, then on to Delmar, N.Y. where she lived for 45 years. In 1994, six years after Charlie's death, she moved to Johnstown, NY to be with family. Here she enjoyed playing cards and attending activities at the Shirley Luck Senior Center. In 2014, she moved to Rochester for her final years. Her wonderful smile and friendly nature brought her lifelong friends no matter where she lived.
A Roman Catholic, she was a member of St. Thomas Church in Delmar and the former St. Patrick's Church in Johnstown where she was a member of the Rosary Society. Recently, she attended St. Kateri Parish at Christ the King in Irondequoit, NY.
Margaret was a loving, devoted and caring wife, mother, grandmother, sister and loyal friend. She was predeceased by her husband, Charles and her sister and brother-in-law, Mary Gilmour and R. Ridgely Sanders. She is survived by daughters, Lynn Steltmann of Irondequoit, NY, Anne (Michael) Campos of Johnstown, NY & Nancy (Katherine Block) Steltmann of Grand Rapids, MI; son, Peter (Julia) Steltmann of Fairport, NY; grandchildren, Amy Campos (Ben) Heikes of Walpole, MA and Ian and Quinton Steltmann of Fairport, NY as well as many friends who are saddened by her passing.
The family would like to thank Gloria Recino and all of the CNA's, Nurses, volunteers and staff at St.Ann's Home 4th floor for their care and concern for Margaret over the past many months. Contributions in Margaret's memory can be made to St. Ann's Home 1500 Portland Ave Rochester, NY 14621 or Shirley Luck Senior Citizen's Center 109 E. Main St. Johnstown, NY12095
Her family will receive friends Friday 9:00am -10:30am at the Harris Funeral Home, (570 Kings Hwy S.) followed by a funeral mass at 11:00am at St. Kateri at Christ the King Church (445 Kings Highway South Rochester, NY. 14617) A graveside service will be held Saturday at 11:00am at the Bethlehem Cemetery in Delmar, N.Y. To share a memory or send the family a condolence, please visit www.harrisfuneralhome.com.