info@harrisfuneralhome.com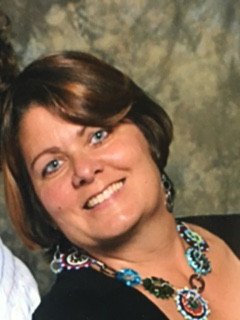 Obituary of Marcia Barilla
Barilla, Marcia J.
Webster, NY: Died peacefully Wednesday, September 5 at the age of 56. Marica was a beautiful, joyous soul who brightened the lives of family and friends. Born in 1961 to Kenneth and Audrey Ward, Marcia grew up on Thistledown street in Irondequoit with her two sisters Gayl and Patti.
After graduating from West Irondeqouit High School and Monroe Community College, Marcia made a career in purchasing at Lederle Praxis and Wyeth Pharmaceuticals. She finished her working life at Rochester Institute of Technology among loving coworkers.
Marcia married Tony Barilla in 1986 and together they had three children, Michael, Vincent and Chris.
In the summer of 2015, Marcia was diagnosed with A.L.S. It was a heavy blow to an active woman who enjoyed her independence. However, she retained her charming, generous spirit in her last two years. With the help of her husband Tony and a team of dedicated aides, Marcia enjoyed visits from family and friends and stayed in contact with social media.
Her last two years were filled with many happy milestones. Marcia and Tony celebrated their 30th wedding anniversary. Michael and Olivia had Ariana in July 2016, making Marcia a grandmother. And this summer Marcia accompanied Vincent down the aisle when he married Ashley.
Predeceased by her parents, Kenneth and Audrey Ward. Marcia is survived by her husband Tony; her sons Michael, Vincent, and Chris; her sisters Gayle and Patti; and her aunt Marie.
A mass and memorial service will be held Friday, September 15, St. Rita's Church at 11:15am. Friends are invited to bring a written memory of Marcia. In addition, The Walk to Defeat A.L.S. will take place the following day Saturday, September 16, Ontario Beach Park at 11 AM. Friends and family are welcome to join the walk in Marcia's memory. In lieu of flowers we ask that people donate to the ALS Association of Upstate New York, 135 Old Cove Rd. - Liverpool, NY.