info@harrisfuneralhome.com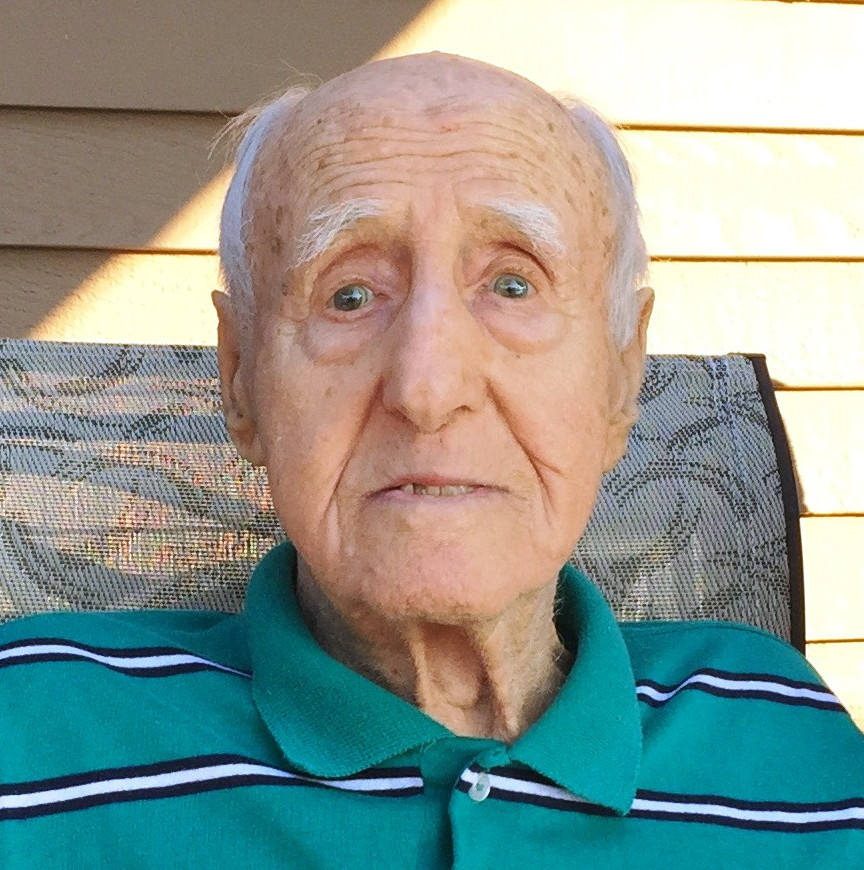 Obituary of Raymond DiBiase, Sr.
DiBiase, Raymond J., Sr.
Webster: Raymond J. DiBiase, Sr passed away October 24, 2017 in his apartment in Webster, NY and was pre-deceased by his loving wife of 56 years, Regina who he met when she left the Marine Corps after WWII. He was 100 years old (7/30/17-10/24/17) and lived with his best friend "Max" the parrot. His friends and caregivers called him Ray and he was widely recognized at Baywinde for his lightning pace going to and from the dining room with his walker! His two children meant the world to him. Ray's daughter, Debby Turbide of Newington, NH called him throughout the day and traveled to visit him every 6 weeks; and his son Ray DiBiase, Jr who lives in Webster, NY visited him almost every day and had breakfast with him most Saturdays. He lived in an Independent apartment at Baywinde and the family is indebted to the Rochester Veteran's Association geriatric team who took care of all his medical needs & helped him live his last years with dignity & independence. Ray was born on July 30, 1917 on Plymouth Ave. in Rochester, NY and played softball at Brown Square and pitched a no hitter to Shifty Gears. He danced the Jitter Bug and knew all the songs from that era. He was a letter carrier in Rochester, NY for thirty years and worked from the Charlotte station which is now closed. Ray was a Corporal in the U.S. Army, fought in World War II, and was honorably discharged on November 17, 1945. He was attached to the 100th Depot Supply Squadron. After he left the Army, he had a series of motor boats and loved fishing and boating, vacationing at the 1000 Islands, but he was always interested in baseball and was a lifelong Yankees fan. He and Regina spent their winters in Cocoa Beach, Florida and their summers in Webster, NY. Ray is survived by his daughter Deborah Turbide (David), daughters Danielle Mojonnier (James) and Darcie Turbide (Steve Pelletier); and his son Ray Jr (Debbie), children Chad DiBiase (Jessica) and daughter Andrea Mann (John). He had four great-grandchildren, Sophie, Julian, Owen and McKenna plus a niece Patricia Carson and a nephew Jim DiBiase. He had a brother Patrick and two sisters Rose Volkman and Lee DiBiase.
Friends are invited to join the family SUNDAY 2:00 PM at the funeral home (570 Kings Highway So.) for his memorial service. Interment Holy Sepulchre Cemetery. In lieu of flowers, donations can be made to the Veteran's Administration in Rochester, NY care of VA Medical Center Voluntary Services; 400 Fort Hill Avenue, Canandaigua, NY 14424. We so gratefully thank the VA for their support in helping Ray live his last years with dignity & independence.