info@harrisfuneralhome.com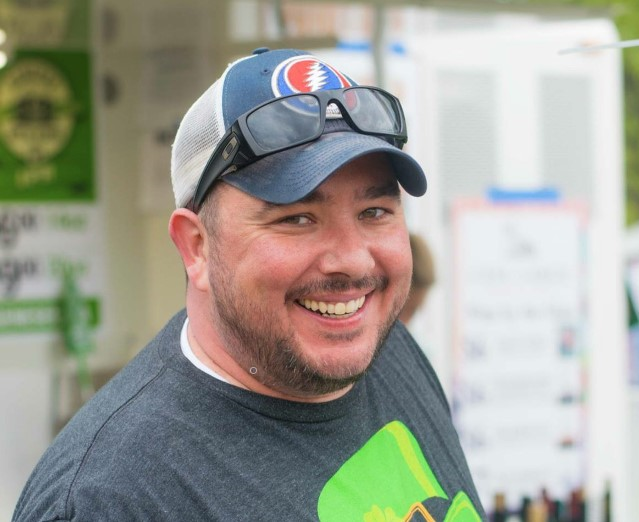 Obituary of Joseph Rizzo
Joseph G. Rizzo " Joe"
West Irondequoit: Suddenly on Saturday, May 19, 2018 at the age of 41. Predeceased by his father, Joseph P. Rizzo. Joe is survived by his wife of 7 years, Janaraha; the pride and joy of his life, his son, Joey; mother, Liz Rizzo; sister, Catheigh (Dave Mortillaro) Rizzo; father and mother in law, Frank and Janet Lobene; several brothers and sisters in law, Frankie (Sarah), Matthew (Stephanie), Adam (Eleni), Daniel (Angela), John (Christine); nieces, nephews and many, many friends.
Joe grew up in West Irondequoit and was a 1995 graduate of Irondequoit High School. He has been working for Tradesman International for the past few years, but many will remember Joe at many concerts and events, such as Lilac Fest and Party in the Park, where he helped out in the beer tent.
Joe has a deep love for all music and he loves going to any live event. He also enjoys boating on the Lake Ontario and going on vacation, especially his yearly trips to Maine.
Joe will be remembered by his friends as a leader and planner. He was always planning events and getting everyone together. He is also responsible for creating the party's at Zoo Rd during high school.
Joe loved the holidays, cooking, entertaining, and having all his family together. He especially loved his nephew, Sonny and niece, Georgia whom he always had presents for.
Joe or Rizzo as most people knew him by, is a huge Chicago Bears Fan and the New York Yankees Fan. However, his latest love and passion was coaching his son Joey's T-Ball team. Rizzo was a tradionalist, he loved his Miller Lite Beer, and his smokes. He also loved sitting out on his porch listening to music. Somehow, Joe knew, and remembered every date of importance. He also kept everything from growing up, including his friends high school Id's.
Joe was a huge Bill Murray fan, loved getting autographs (blue ink only) and sarcastic books, because after all Joe was sarcastic and extremely witty.
Riz made friends wherever he went. He loved people and people loved him back. If you were ever around Joe in a group you had a great time, however the one on one times were always better. He will be missed and remembered by all.
His family will receive friends WEDNESDAY 3-8pm at the funeral home (570 Kings Hwy S.) Friends are invited to meet the family THURSDAY 11:00am at St. Kateri at Christ the King Church for his funeral mass. Interment Holy Sepulchre Cemetery. In lieu of flowers, please make donations to the Joseph P. Rizzo Scholarship Fund C/O Christina Peralta Velez; 570 Kings Hwy. Rochester, NY 14617.