info@harrisfuneralhome.com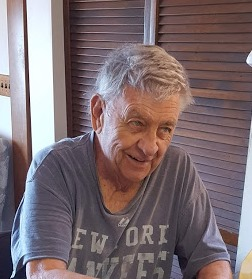 Obituary of Donald J. Herbert
Donald J. Herbert
Irondequoit: Saturday, July 28, 2018 at the age of 79. He is predeceased by his wife, Joan Sansone. He is survived by his sons, Christopher (Darlene) Herbert & Gerald (Lisa) Herbert; daughter, Donna Herbert; grandchildren, Christopher, Ashley, Alicia and Nicole Herbert.
Don lived on Lake Ontario all his life. He was a real estate appraiser and was a member of the S.R.A. and also was an avid fisherman and hunter.
His family will receive friends Tuesday 4-7pm at the funeral home (570 Kings Hwy S.), where his memorial service will follow at 7pm. Interment private Irondequoit Cemetery. Memorials may be directed to American Heart Association, 25 Circle St, Rochester, NY 14607 or Sunset House, 3746 St. Paul Blvd., Rochester, NY 14617. To share a memory or send the family a condolence, please visit www.harrisfuneralhome.com.