info@harrisfuneralhome.com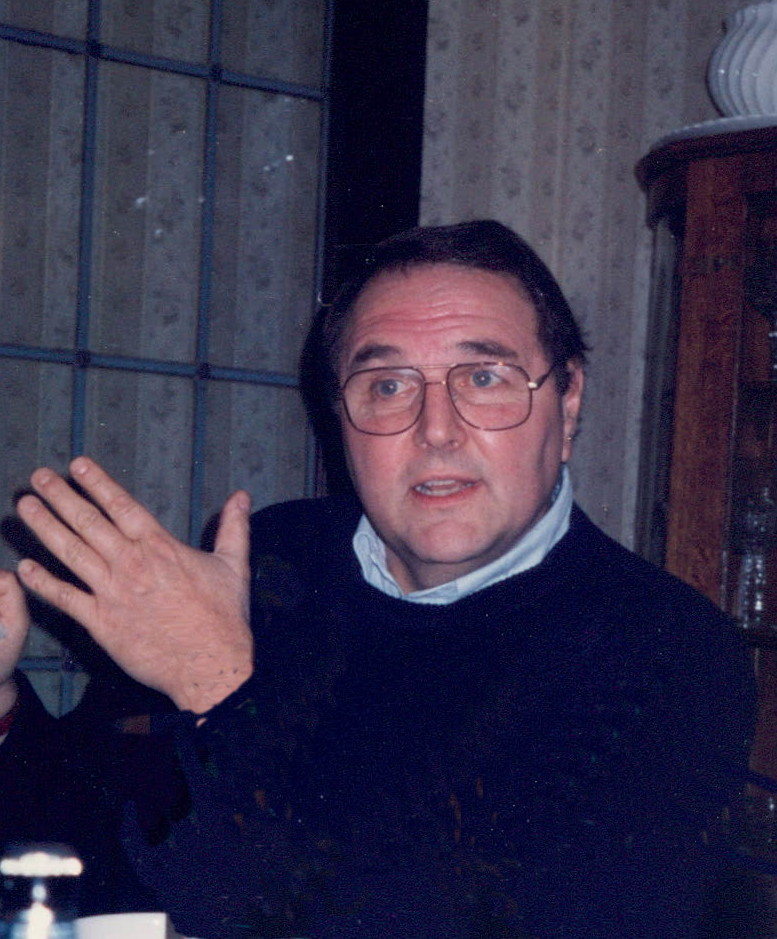 Obituary of Philip P. Carlivati
Philip Peter Carlivati, Ph.D
Rochester, New York: August 26, 2018
Phil passed away after an extended illness on Sunday. During these past years, he never complained about his fate and made life easy for everyone around him. He was cared for lovingly by Jeanne, his wife of 48 years, and supported by a host of friends and family.
Phil received his doctoral degree in Counselor Education from the University of Pittsburgh in 1977 and worked for the Rochester City School District for 36 years as a school counselor, primarily at Marshall High School and Franklin High School, which was also his alma mater. He was an amazingly kind and caring person and his students always received his best.
He will always be remembered for his kindness, depth of integrity, his sense of humor, his love for his family and friends, his amazing art ability and his skill in detailed story telling.
Children of his friends will remember him for taking them fishing for the first time with a cane pole, and patiently teaching them how to parallel park. He was the best at that.
He was a member of the Carlson YMCA for 50 years and before his illness could be found at least 3 days a week using his great athletic skills playing racquet ball or in later years swimming. He was also a huge fan of the Rochester Red Wings and along with his brother Ron was a season ticket holder for 35 years.
Phil was the second oldest of 4 sons and was predeceased by his parents Philip C. and his mother Clara (Rossi). He is survived by his wife Jeanne (Levin), his beloved son and only child Rick (Los Angeles), his eldest brother Ron and his wife Mary Jo, his brother Peter and his wife Dianne (Reston, Virginia) and his youngest brother David (Clearwater, Florida). He also leaves behind a nephew Ron and his partner David Rogel, and nieces Christine and her partner Mike Holtz, Lisa (Boston, Mass.) and Jill McCarroll and her husband John (Alexandria, Virginia). Phil was so fortunate to have amazing friends throughout the years, as well, who also served as extended family to him, Rick and Jeanne and of course you know who you are.
Another huge part of Phil and Jeanne's life together was their travels throughout the world, and he always found one special piece to bring back to add to the home that he loved so much.
Phil and his family cannot thank enough Dr. Roxanna Vlad and the nursing staff at St. Mary's Hematology and Oncology unit who literally helped to keep him alive these past 4 years. The atmosphere that you all created was truly exemplary. Another special thanks to Michelle and Kate, his visiting nurses from Lifetime Care.
If you would like to honor Phil in some way, please consider making a donation to Partners in Restorative Initiatives (111 Hillside Avenue, Rochester, New York 14610) or a charity of your choice.
At Phil's request, his ashes will be laid to rest on the Nature Trail at White Haven Cemetery in a private ceremony followed by an opportunity for all of his family and friends to meet together to celebrate his wonderful life. He asked that there be food, story telling and hopefully some laughter.
This event has been planned for Saturday, October 13, 2018 at the Rochester Yacht Club, located at 5555 St. Paul Blvd., Rochester, New York beginning at 2 PM. On behalf of Phil, his family extends an invitation to all of our friends, his many cousins and his incredible caregivers to join us as we come together to celebrate Phil's life.