info@harrisfuneralhome.com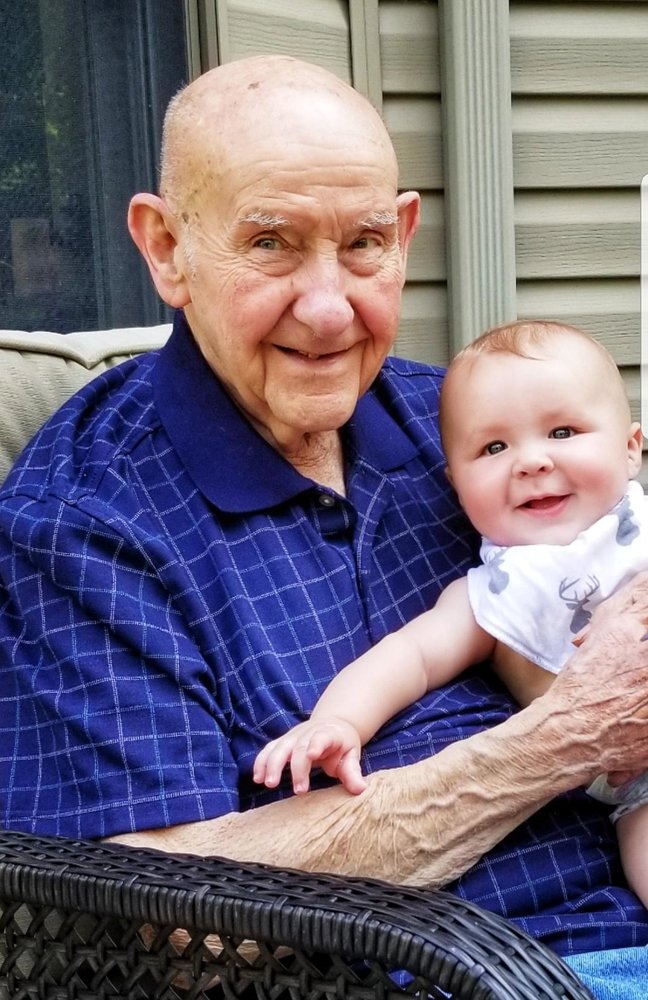 Obituary of Donald C. Batesky
Batesky, Donald C.
Irondequoit: Donald Conrad Batesky (August 30, 1932- September 19, 2018). Predeceased by his parents, Phillip and Harriet Batesky; his wives, Dorothy Batesky and Joan Batesky. Survived by his daughters, Donna (Jerry) Mandell, Wanda (John) Usselman; grandson, Chris (Erin) Mandell; brother, Richard (Kathy) Batesky, several great-grandchildren and several nieces and nephews.
Left this world at the proud age of 86, leaving behind a legacy of love with his family as well as invention and innovation with the scientific community.
Born to Polish and Prussian immigrants Harriet Mietus and Philip Batorzynski, Donald was a lifelong resident of Irondequoit NY, living in the same home on Hudson Avenue for over 60 years. A graduate of Purdue University in the early 1950s, Donald was a life-long lover and practitioner of organic chemistry, having recorded some 4,000 chemical inventions and 100s of patents in his career with Kodak, Aldrich, and the University of Rochester. He spent a good portion of the 1990s in 'semi-retirement' to help raise his grandson, often attending local sports events, fishing, or enjoying the outdoors, before returning to the laboratory until his last days.
Citing his motivations as "Love and chemistry," Don faced his share of hardships in life, all the while keeping smiling and laughing as cornerstones of his personality. Donald was happily married to his first wife Dorothy for 46 years. After Dorothy's passing, Don married his second wife Joan Ayers, losing her as well to cancer after only a few years. Don then united with girlfriend Sally for some time, unfortunately losing her as well to cancer. He dedicated his remaining days to researching and experimenting with various compounds in the labs to combat the diseases that took all three women from him. He lived, loved and laughed alongside countless friends, colleagues, students, and family, and was a constant source of happiness, inspiration and humor to all that knew him.
Friends are invited to the RICHARD L. FELERSKI FUNERAL HOME (570 Kings Highway So,) MONDAY 4-7 PM where funeral services will be held TUESDAY morning at 10:00. Interment Holy Sepulchre Cemetery. In lieu of flowers contributions to the Wilmot Cancer Institute care the University of Rochester Medical Center, Rochester New York. Arrangements entrusted to Joseph A. Klein. To share a memory or send the family a condolence, please visit www.harrisfuneralhome.com.
Felerski Funeral Home Inc.
467-4786