info@harrisfuneralhome.com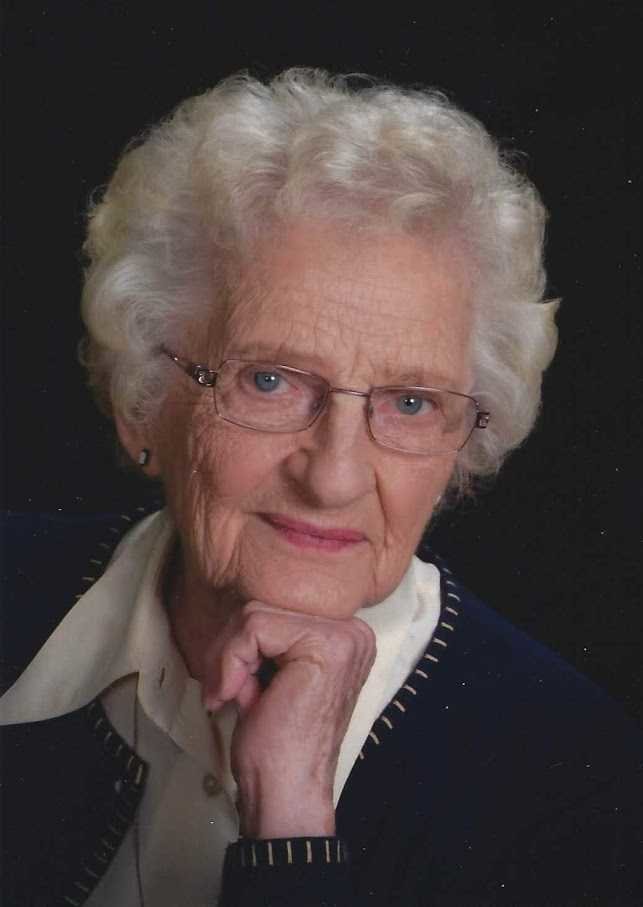 Obituary of Olive H. McDonald
Olive H. McDonald
Irondequoit: Friday, April 5, 2019 at the age of 94. Predeceased by her husband, James. She is survived by her children, Patricia Lindsay, Dianne (William) Schindel, Thomas (Barbara) McDonald, Gail (Joseph) Pecoraro, Mary (Peter) Candela; grandchildren, Laurie (Larry) Mulligan, Kimberly (Randy) Zielinski, Beth (David) Gilliland, Megan (Kyle) Thomas, Joseph, Michael (Aerik), Stephen Pecoraro, Declan Candela; great grandchildren, Nadia, Andrew, Nora, Morgan; nieces nephews, and many loving friends.
Ollie loved....Black Lake. A family haven away from the noise and stress of the city. Playing marathons of Skip Bo, fishing, relaxing, tending the garden and cornhole challenges. She capped the end of each day watching the sunset, roasting marshmallows and sharing songs and stories by the campfire.
Ollie loved….her earthly gardens. Tending to hers at home, church and community. Her skills of blending colors and blooms were unparalleled.
Ollie loved…..tending her people "gardens"... be it her family, her friends, her work colleagues or acquaintances. Her favorite garden was her family. She was so very proud of her five children, eight grandchildren and four great grandchildren. While half of her family is scattered from coast to coast she kept close and enjoyed looking forward to listening to their achievements. She marveled at their talents that make them each unique. She also felt their pain and sorrows...adding extra Novenas when needed. No doubt she'll be watching over us and the fifth great grandchild expected in September.
Ollie loved...music! Singing in several choirs, listening to music wherever she was. She delighted in the talents of family members who play musical instruments. Our Christmas Day celebration is a bevy of many family members belting out carols and playing the piano...so splendiferous...a joyful noise unto the Lord!
Ollie loved…..the Fall season. Journeying all around to seek nature's change of colors. Enjoying the crisp air and rustle of dry leaves underfoot. Her own home was a vision of reds in full technicolor :D
Ollie loved…..her faith. Her daily rosary and Mass gave her great comfort and solace.
Ollie loved…..Christmas. This love has passed to her entire family. She decorated to the hilt, no empty space was spared. She lavished gifts and enjoyed watching the younger ones open each one. She cooked feverishly, sang hymns and carols as she worshipped and celebrated the birth of Christ.
Ollie loved…..her pets….especially her dachshund Gretta who was her last faithful and loyal companion who never was far from Ollie's side for nine and a half years. Gretta shared Ollie's love for the rosary by consuming one glow in the dark rosary which made it easy for Ollie to find out what happened to it! Ollie and Gretta grew old together. Ollie talked and Gretta listened with her ears and soulful eyes. Sadly, Gretta left Ollie's side seven months ago leaving an irreplaceable void.
Ollie loved….her life long friendships. Their "bridge club" where bridge was never played. Saturday movie nights with Fox's Deli corned beef sandwiches. Times spent together with picnics at Letchworth, weekends in North Country and girls only retreats in the Adirondacks.
Ollie loved...working with her colleagues at school. She shared her love of books, putting imagination and reality into her readings with the younger students who delighted in her readings and costumes. She shared her love of seasons and holidays in her window displays. She shared her love of history by staging a mock election complete with candidate speeches and the election process which was enjoyed by her colleagues and school staff.
Ollie loved...being creative. She weaved and painted a perfect harmony of color showing her talent with artistry through her flowers, wreaths, arrangements, to even a mural covering the back of her garage depicting a forest scene complete with her ever present gnomes.
Ollie loved…..travelling with Sabine whom she fondly called her "fifth daughter." Sabine opened up the wonders of Austria and Germany which influenced Ollie's cooking, home and flower themes. Ollie felt at home in the Austrian Alps... so close to heaven!
Our time on earth is short ..the future unknown...tell someone you love them everyday. Ollie showed her love with a joyful smile, a lending hand, a sense of humor, a simple kiss, a gentle touch, a shared laugh, a warm hug, or a listening ear. You felt loved and fortunate if you were her friend. Thank you for showing your love by honoring Ollie's final journey.
A life well lived, a job well done Ollie….Ollie-lu-ia
Her family will receive friends Thursday, April 25, 4:00 - 7:00pm at the funeral home (570 Kings Highway So.). Friends are invited to meet the family Friday, April 26, 10:00 am at Peace of Christ Parish at St. Ambrose Church for her memorial mass. Interment Private. Memorials may be directed to www.projectsnowstorm.org.