info@harrisfuneralhome.com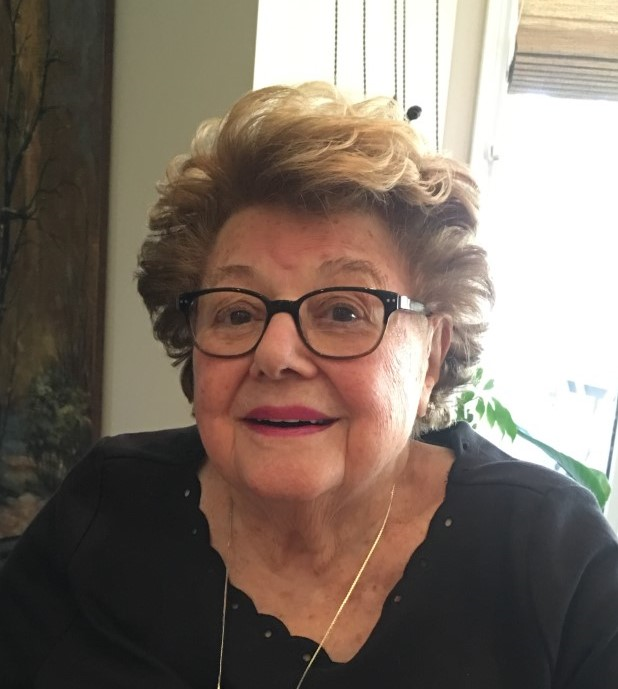 Obituary of Michele R. Dauria
ZIONSVILLE, INDIANA - Michele R. Dauria, 91, died Thursday, September 5, 2019, in Zions-ville, Indiana. She lived the last four years in close proximity to her daughter, Lisa LeCrone, also of Zionsville. She died peacefully in the presence of her son and daughter.
Married to Alexander Louis Dauria for 66 years (deceased). She is survived by her daughter, Lisa (Jonathan) LeCrone, of Zionsville, her daughter, Donna (Robert) Montgomery of Fairport, NY, and her son, Alex (Mary Pat) Dauria of Sherborn, MA., along with several grandchildren and great grand children.
Born and raised in Rochester, NY, the daughter of RoseAnn Ross and Frank Conte (Rochester), Michele lived in Coral Gables, FL for seventeen years before residing in Rochester.
She attended Terry Art Institute of New York and those who knew her were aware of her artistic ability where she favored oils and watercolors in all aspects of rendered art forms from landscapes to portraits. She was the artistic inspiration of the Dauria family. She painted and sketched up to her eventual illness, and family members and friends coveted her work throughout her life.
A former runway and hat model, Michele frequented the fashion stage as a young woman in Philadelphia. She possessed an entrepreneurial spirit and at the mature age of fifty, opened a clothing store in Rochester with her husband Alex that they owned and managed for ten years.
A lover of dogs, she bred and raised Poodles and always had a soft spot for her four-legged friends.
Those who knew Michele best, saw her unbridled passion for the game of golf. A member of several leagues and organizations, she frequented the public links and infused that passion to her children when they were young. Walking the fairways in the gallery, she supported area golf events. One family treasure is a video of Michele proficiently hitting practice balls at age 90.
Michele was a past officer of the Woman's Club of Rochester, was active in many community philanthropic efforts and served as committee chair for BASH, a fund raiser for McQuaid Jesuit High School.
Friends and family are invited to meet the family Saturday, September 14th, at Saint Louis Church, 64 South Main, Pittsford, NY, at 11:00 am for visitation. A funeral service will commence at noon. Entombment will follow at White Haven Memorial Park.
In lieu of flowers, donations may be made in Michele's name to The Amer-ican Cancer Society, 1120 S. Goodman St., Rochester, NY, 14620.
Funeral Service
12:00 pm
Saturday, September 14, 2019
St. Louis Church
64 Main Street South
Pittsford, New York, United States
Final Resting Place
White Haven Memorial Park
210 Marsh Road, Pittsford
Perinton, New York, United States