info@harrisfuneralhome.com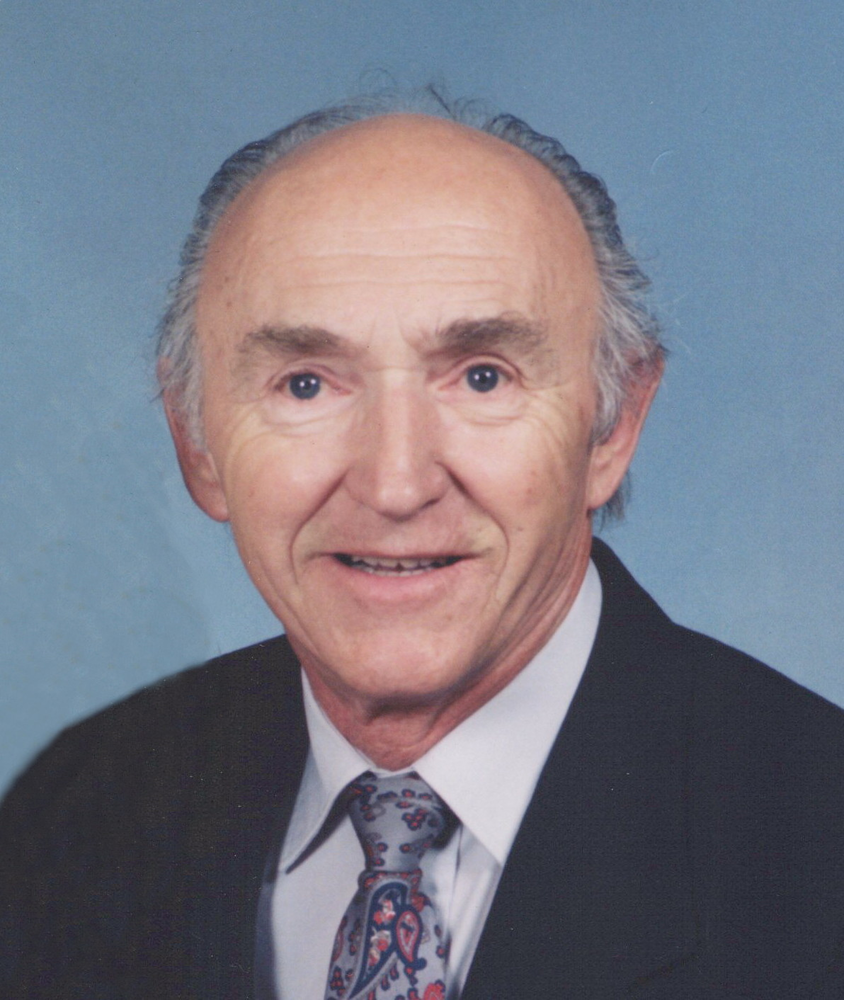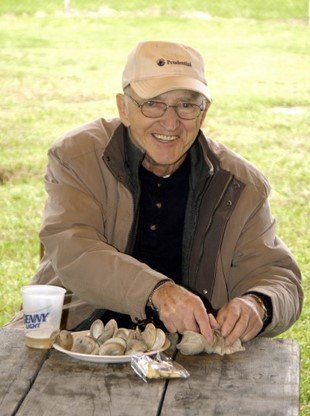 Obituary of Adam Homicz
Adam Homicz
Webster: Peacefully, on Friday, October 16, 2020 at the age of 87. Pre-deceased by his wife, Alla. He is survived by his only daughter, Tammy "Tamara" Schickler and son-in-law, Carlos Dachary; his two granddaughters, Natasha and her husband, Aleksandrs Zadins, and Alexandra Schickler.
Adam was born in the village of Zdomyshel, 10 km from Ratne, 50 km from Kovil, Ukraine on December 25th, 1932. He lived with this paternal grandfather Martin, his mother, Argypina (Omelko) and grandmother Matrona, after the untimely passing of his father, Panas, in 1933. He attended school, was an alter boy at the local church and helped his beloved grandfather with the farm until the Germans invaded Ukraine and seized the family's home and belongings. Despite being torn to stay with his grandfather who eluded the Germans, he, his mother and grandmother were taken to Germany to work camps in Ebersbach, Germany, 1944. Adam's responsibilities included bringing milk to the camp's young children in the barracks while their parents worked in the factories. After the war, Adam and his family settled into displaced persons camps set up by the allies in Germany. They spent two years in Ochsendorf and another two in Dusseldorf. Adam was able to attend high school during this time.
In 1950 Adam, his grandmother, mother and stepfather Maxim Bagnuik, emigrated to the US. They first settled in Pennsylvania where he worked on a dairy farm and later drove a truck for the gas company. After 4 years they moved to Rochester, NY.
Upon arriving in Rochester, Adam started a 16-year career at the Gerber baby food plant. He was a member of the Ukrainian-American Soccer Team, a minor league traveling team from Rochester, NY in the position of Right Wing. Soccer was his passion, and he excelled at scoring goals, some calling him a "Star!" Soccer remained a passion for Adam for his entire life, spending many hours watching televised tournaments throughout the world.
He met the love of his life, Alla Stepanova, at the Ukrainian American Club in 1955. They married soon after and began their family with the birth of their daughter, Tamara, in 1958. Adam was an excellent dancer, and together with Alla they loved to attend
"Zabava's" and spend the night dancing and enjoying their bounty of friends.
In 1970, Adam joined the sheet metal union, Local 46, and began the career he loved until his retirement, 20 years later. Adam and Alla were both very involved in their church, St. Mary, the Protectress, Ukrainian Autocephalous Orthodox Church. He was able to utilize his trade to help with the construction of the church and church hall throughout the late 1970s. He was especially proud of welding and installing the crosses that adorn the cupolas today. He was an active member of the Church's Bingo team, as the official number caller. He became a grandfather in 1986, with the birth of Tammy's first daughter, Natasha and again when Alexandra was born in 1988.
Throughout his retirement, Adam wore many hats. The one he was most proud of was grandfather; always picking Natasha and Alexandra up after school to bring them to spend time with him and Alla at their home. He always asked them, if they wanted to travel the expressway home, or take the scenic route! He spoiled his grandchildren with stopping for ice cream, on their journeys. He also enjoyed playing solitaire on the computer, shopping at garage sales for unique electronics and CB radios to tinker with. He always kept himself busy and found joy in fixing the unrepairable items.
Adam and Alla experienced a home fire in 2009, to which they owe their lives to their beloved toy poodle, Precious, who alerted them to the fire. They moved to Webster and lived with their daughter, son-in-law, Carlos, and grandchildren, forming the nuclear family.
Adam sadly lost the love of his life, in January of 2013, but found comfort in his family. Adam also found solace in becoming a member of the Wednesday Morning Ukrainian Men's Breakfast Club, at the Bay Front Family Restaurant in Webster, NY. The breakfast club provided information on the Ukrainian local community happenings, as well as what was transpiring in Ukraine. He enjoyed spending time with Tamara and Carlos's family and friends, at pool parties and gatherings having a glass of wine or a warm beer, sharing the stories of his life! He was fond of the family pet golden retriever Tucker, which he affectionately called "Tuffer", sharing his nightly meals when the family was not looking!
Adam lived with his daughter and son-in-law till the end of his life. He will be deeply missed.
His family will receive friends Monday, October 19, 4-7 pm at the funeral home (570 Kings Highway So.). Panachyda 6:00 pm. Friends are invited to meet the family Tuesday, October 20, 10:00 am at St. Mary's Ukrainian Orthodox Church for his Divine Liturgy. Interment Holy Sepulchre Cemetery.
To send flowers to the family or plant a tree in memory of Adam Homicz, please visit Tribute Store
Visitation at Funeral Home
4:00 pm - 7:00 pm
Monday, October 19, 2020
Paul W. Harris Funeral Home, Inc.
570 Kings Hwy. So.
Rochester, New York, United States
Mass
10:00 am
Tuesday, October 20, 2020
St. Mary's Ukrainian Orthodox Church
3176 St. Paul Blvd.
Rochester, New York, United States
Final Resting Place
Holy Sepulchre Cemetery
2461 Lake Avenue
Rochester, New York, United States