info@harrisfuneralhome.com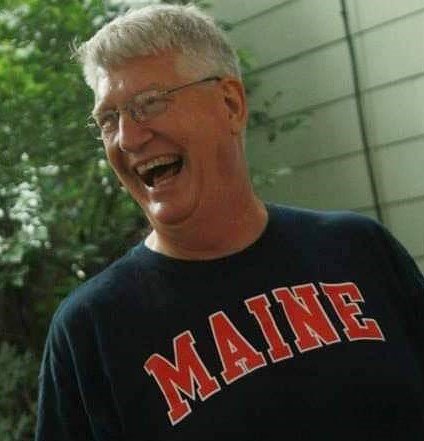 Obituary of Jonathan W. Day
Jonathan W. Day, aka Pop, aka The Ice Cream Man, born August 26th, 1957 in Geneva, NY, passed peacefully surrounded by his Girls, on April 3rd, 2021, and is now finally at peace in heaven, worshipping with his guitar, thinking, "This sure doesn't suck."
He was predeceased by father Reverend Richard W. Day and mother Louisa Ryan Day, and Lilikins. Survived by his faithful (much funnier) wife of almost 38 years, Cheryl "Phredzo" Day, daughters Emily Gavenda (Day), Rylie "Ryz" Day, and Jayna Day. Also, his son-in-law Peter Gavenda who Jon loved like a son for 20 years, and Rylie's fiance James Walker, who Jon also loved.
One of the greatest sources of happiness for Jon was being a Pop and his grandchildren, Hayleigh, Braxton, Royce, Titus, and Ezra will carry on his legacy in caring for others, perseverance in the face of struggles, his love of people, empathy, and in goofy "Pop-jokes".
Also survived by Jacky, Toblerone, and Layla-Lou.
The only thing that dwarfs the enormity of this loss is the enormity in which he lived and loved. Jon saw Cheryl for the first time walking downstairs at a party on Christmas Day and quite literally said, "I have to meet her." What followed was 38 years of companionship and love.
Jon often "complained" that he was the lone man in a household of four girls with one bathroom, but it was the greatest joy of his life.
Jon lived a passionate life, from his faith in God, to fishing, to golf, to his music, to his love of people. And of course, copious amounts of ice cream. He was unapologetically generous and hospitable, whether that be giving breakfast to strangers on the street or opening his home and his pool to any friend or acquaintance.
His passion for people extended to his career in sales. Jon excelled as a sales executive, motivated by his desire to provide for his family.
He passed away after a long, courageously fought battle with Younger-Onset Alzheimer's. Either that or the Ebola finally got him.
A memorial service celebrating his life will be held April 24, 2021 at 10:00 a.m. at Grace Church in Rochester on Blossom Road. In lieu of flowers, please make donations to UR Palliative Care Program or the Alzheimer's Association.