info@harrisfuneralhome.com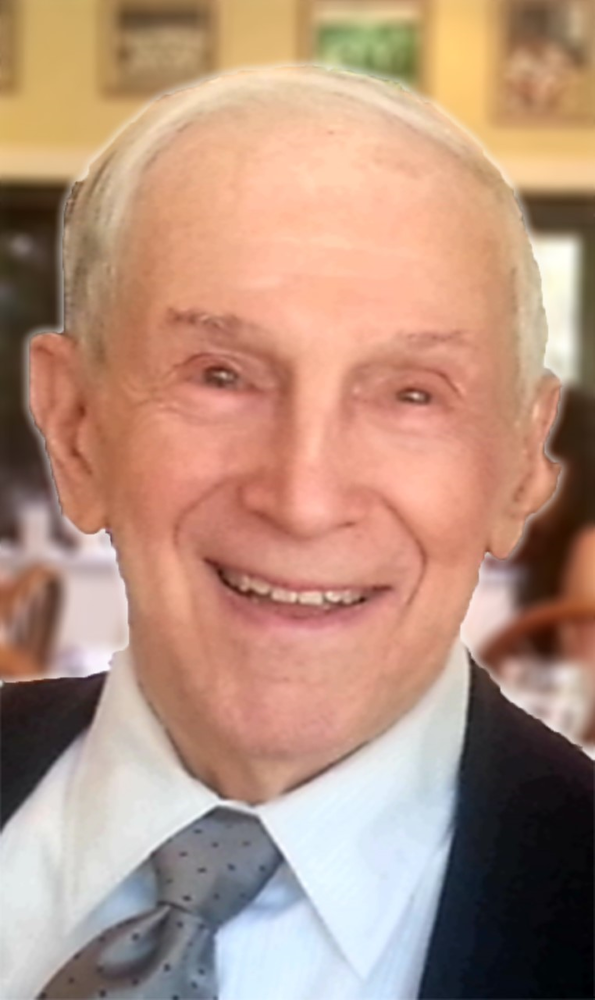 Obituary of Frank Cardoni
Cardoni, Frank
Penfield: Monday, May 24, 2021 at age 90. Born in Rochester, New York to the late Vincent & Ida Cardoni, Francis "Frank" Cardoni was the only son of ten children. Frank graduated from Madison High School. As a young man he worked at Sibley's Department Store before joining the US Airforce in 1948 as a First Class Airman. Frank served our country during the Korea War and spent five years stationed in Japan. Upon his return Frank found his permanent calling as a Monroe County Deputy Sheriff where he partolled our local community for 35 years.
One of Frank's greatest passions was the volunteer work he performed for the Italian Heritage Foundation. Frank was known as "The Smiling Face of Giving." He served as the Chairman of the Golf Tournament for the Italian Heritage Foundation for many years. He became good friends with Msgr. Carroll-Abbing, founder of Boy's Town of Italy. Frank was very dedicated to charitable efforts. He always encouraged family and friends to donate prizes and become involved. Many did and eventually served on the Board of the Italian Heritage Foundation.
Frank attended Holy Spirit Church where he was head usher at the Saturday, 5:30pm mass for many years before he was no longer able to serve.
Frank passed away peacefully, with his family by his side on Monday, May 24th. A devoted family man, a loyal friend, Frank's passing has left a void that is matched only by the lives he touched throughout his life.
Predeceased by his grandson Michael and 9 sisters. Frank is survived by his loving wife of 62 years, Rosemary Calabrese Cardoni; daughters, Nancy Cardoni, Mary Beth Cardoni and Jennifer Wendel; granddaughter, Sarah Ray; brothers and sisters-in-laws; numerous nieces, nephews, cousins and many dear friends.
Friends are invited to join the family Wednesday, June 2, 11:00 am at Holy Spirit Church for his funeral mass. At the family's request, masks are required.Inurnment White Haven Memorial Park. In lieu of flowers, memorials may be directed to Hildebrandt Hospice Center, 3111 Winton Road South, Rochester, NY 14623. Arrangements entrusted to Philip F. Profetta.