info@harrisfuneralhome.com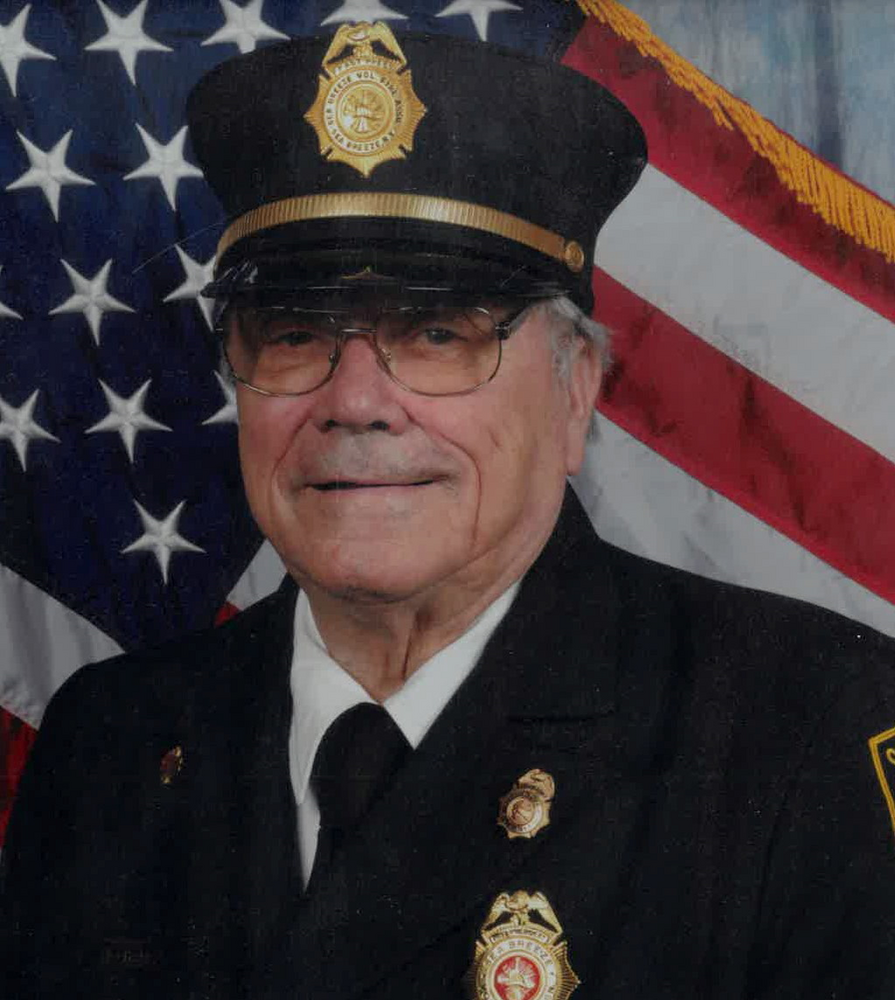 Obituary of Walter T. Champion
Walter T. "Tommy" Champion, Jr. passed away on February 12, 2022 surrounded by his loving family. He was born on March 28, 1934 to the late Walter and Flora (Bender) Champion, Sr. Walter was also predeceased by his brothers, Clifford and Raemon Champion. Tom is survived by his loving wife of 62 years, Linda (Borland) Champion. Sons and daughter's-in-law, Mark and Judy Champion, Jeffrey and Malissa Champion, Gregory and Carrie Champion. 4 grandchildren, 6 great-grandchildren and several nieces and nephews.
Tom worked for the Town of Irondequoit as a foreman in the Highway Dept for over 37 years until his retirement in 1992. He proudly served his country in the US Navy from 1953 to 1955. Tom was a resident of Irondequoit for the majority of his life and primarily lived in his beloved Sea Breeze, where he was affectionately referred to as the "Mayor of Sea Breeze". Tom was a 70-year member and Past President of the Sea Breeze Volunteer Fire Association. Honorary Life Member of the Point Pleasant Firemen's Association. Past President of the Western New York Volunteer Firemen's Drill Team Captain's Association. Life member of the New York State Volunteer Firemen's Parade and Drill Team Captain's Association and a Past President of the Irondequoit Exempt Firemen's Association. Tom was a member of the Durand United Church of Christ and was a past Deacon for the church. Tom will always be remembered as a caring man who loved to socialize with community members and all that met him. The family would like to give a special thanks to Becky St. John for all her caring of Tom during his final months.
Friends are invited to attend a Celebration of Life for Tom on Sunday, March 27, 2022 Starting at 1:00 pm at the Point Pleasant Fire Dept, 55 Ewer Ave. In lieu of flowers, donation may be directed to the Sea Breeze Volunteer Fire Association in Tom's memory.