info@harrisfuneralhome.com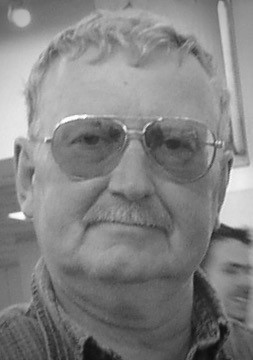 Obituary of Douglas C. MacNeil
MacNeil, Douglas C. of Geneva, NY passed away on Sunday, February 27, 2022 after a long battle with Cushing's Disease.
He was predeceased by his parents Virginia Murdock Monscko and her husband Ted Moncsko, and Lewis MacNeil and his wife Susan Joos MacNeil, nephew, Eric MacNeil, father-in-law, John Richter, and sister-in-law, Penny MacNeil. Doug is survived by his loving wife of 49 years, Carol MacNeil, son, Daniel (Kelly) MacNeil, daughter, Margaret MacNeil, brothers, Donald MacNeil and Randall (Cheryl) MacNeil, grandchildren, Daphne MacNeil and Fiona MacNeil, mother-in-law, Christine Richter, brother-in-law, Gerard Richter, and several nieces and nephews.
Doug was born in Schenectady, NY, in 1951. He graduated from Shenendehowa High School, and then Cornell University with a Bachelors of Science in Agriculture. Doug grew and marketed vegetables, worked at Odin Farms, and Black Creek Farm, and in crop variety research at Robson, Seminis, Seneca Vegetable Research, and the NYS Agricultural Experiment Station. For many years Doug could be seen working at or visiting the Geneva and Canandaigua Farmers Markets with his dog Abby. He was well known for the stories he shared, including about his Scottish heritage.
Doug liked spending time with family and was most proud of his children Daniel and Margaret. He enjoyed mowing his two acre lawn, roasting his own coffee beans, watching football and PBS. He had a lifelong love of the woods, especially the Adirondack Mountains, despite being lost there twice overnight as a youth. He shared this love with his wife and children and wanted to leave a better environment for his granddaughters. In his own way he did, by fixing and repurposing rather than buying new. When taking trash, etc. to the town transfer station he'd sometimes ask in jest, "Need anything?" But if something caught his eye as potentially useful into the car it would go!
A memorial service will be held at a later date at the convenience of the family. In lieu of flowers, donations may be directed to the Adirondack Land Trust in Doug's memory, at: https://adirondacklandtrust.org/ To share a memory or send the family a condolence, please visit www.harrisfuneralhome.com.