info@harrisfuneralhome.com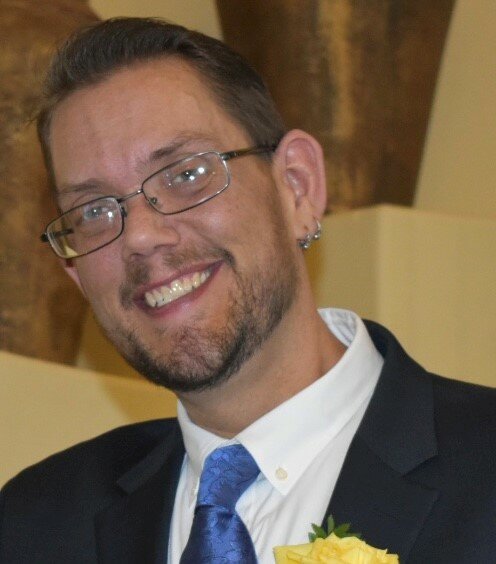 Obituary of Christopher W. Mass
Mass, Christopher W. "BG" of Irondequoit passed away on Monday, March 14, 2022 surrounded by his family. Chris was predeceased by his parents, Donald and Nancy (Crisler) Mass; grandparents, Erwin and Betty (Wylie) Mass. Chris is survived by his loving wife of 11 years, Kimberly (Strouse) Mass; children, Grace Mass and Zachary Mass. Brother, Donald (Xinghao Yan) Mass; mother, Barbara Carlson; brother, Theodore (Victoria) Carlson; sister, Alexandra Carlson; mother-in-law, Regina (Mark) Renz; father-in-law, David Strouse; sister-in-laws, Jennifer (Dustin) Day, Angela (Robert Jeffery) Strouse, and Natalie (Stefan) Jones. Several cousins, nieces, nephews and lifelong friends.
Chris worked for the East Irondequoit School District for over 20 years of dedicated services until his retirement in 2021. He married Kimberly Strouse in Rochester, NY on October 15, 2010. In his free time, Chris had a passion for cars, cooking, and baking but most of all he cherished the time he spent with Kim and the kids camping across NY in their camper. Chris was a family man; willing to do anything for anyone, his heart was as big as his stature.
Friends are invited to join the family at the funeral home (570 Kings Highway So.) on Thursday, March 31, 2022 from 4 to 6Pm. Memorial service will begin at 6PM at the funeral home. Interment is private at the convenience of the family. In lieu of flowers, donations may be directed to an Education Fund for Grace and Zachary Mass, C/O Kimberly Mass, 82 Simpson Road, Rochester, NY 14617.