info@harrisfuneralhome.com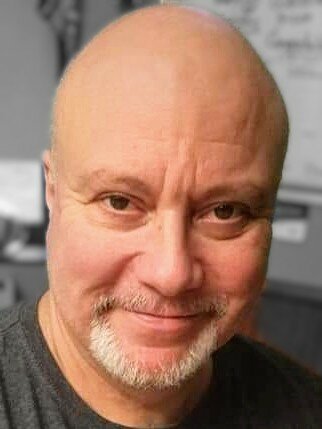 Obituary of Geoffrey "Slabs" King
King, Geoffrey "Slabs" of Rochester, Passed away suddenly on Sunday, April 24, 2022. Geoffrey was predeceased by his parents, Edmund and Dorothy (Palmer) King. Geoffrey is survived by his loving wife, Jessica (Otero) King, sister, Leslie (Beth Diedrich) King, stepchildren, Dave "Spook", Pierre, Jameesa and Monique. He also leaves behind members of his wife's family, his adopted family, his birth family whom Geoffrey was just reunited with 4 years ago, and numerous friends that he loved dearly.
Geoffrey was born in Rochester NY. His first major accomplishment came from his involvement in BSA Troop 127 when he obtained the rank of Eagle Scout. He graduated from West Irondequoit High School (1979) where he was an outstanding athlete in both football and lacrosse. He then went to SUNY Farmingdale to play lacrosse and graduated with an associate degree in business. Geoffrey owned and operated Checker Flag Pizza for over 25 years providing food, notably with his famous "Slice of Heaven", to the entire community. He never let anyone go hungry and often gave food away to those in need. Geoffrey will always be remembered as a funny, loving, big-hearted guy who would talk with everyone he met. He was a huge prankster and loved nothing more than teasing those around him. In his free time, Geoffrey loved to travel having recently bought an RV with Jess, visit amusement parks, play video games, take care of his family, be there for his friends and watch his sports team, the Washington Redskins/Commanders. Most importantly, he cherished the time spent with his friends, family and his loving wife, Jessica.
Family and friends are invited to gather at the Paul W Harris Funeral Home (570 Kings Highway So. 14617) on Friday, April 29, 2022 from 4 PM to 6 PM. A Memorial Service will follow visitation at 6 PM with Carl Richter, Pastor of Webster United Church of Christ, officiating. In Lieu of flowers, donations may be directed to the West Irondequoit Boys Varsity Lacrosse Program in Geoffrey's memory. Internment to take place at Mt. Hope Cemetery at the convenience of the family. To share a memory or send the family a condolence, please visit www.harrisfuneralhome.com.