info@harrisfuneralhome.com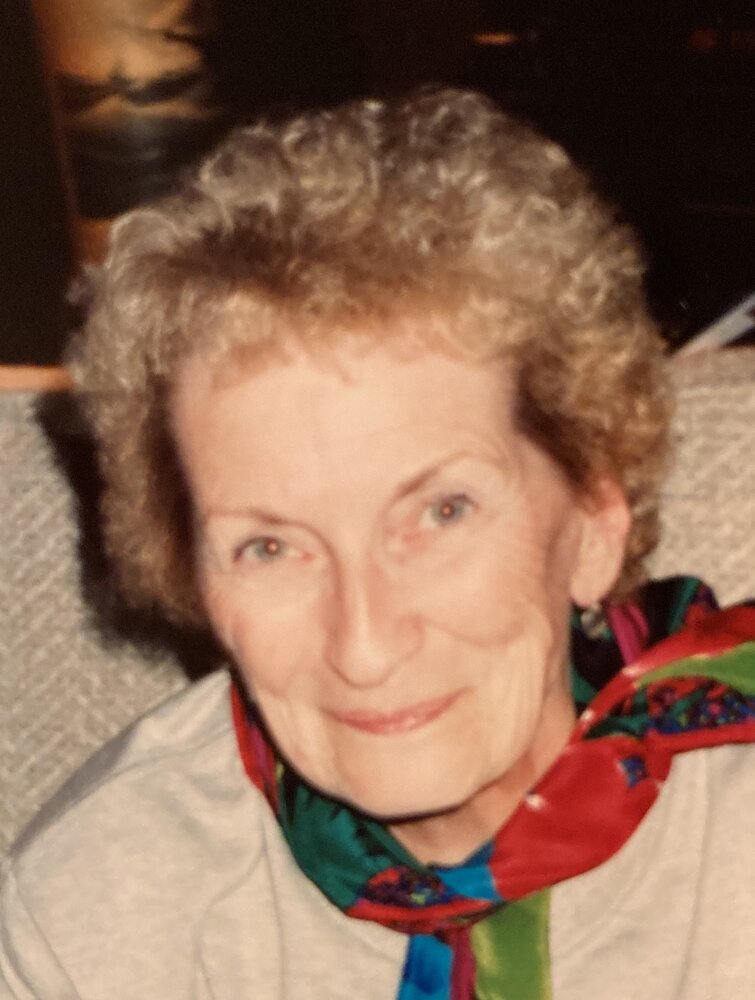 Obituary of Marcia Anne Coffey Curran
Please share a memory of Marcia to include in a keepsake book for family and friends.
Marcia Anne Coffey Curran
Marcia Anne Coffey Curran passed away peacefully on August 4, 2022 at the age of 94. Marcia was born July 4, 1928 and moved to Syracuse as a child. She graduated in 1951 from St. Joseph's School of Nursing, married her one true love, William Curran in 1952, and moved to Fort Knox where he was stationed in the Army. Upon his honorable discharge, they returned to Syracuse and continued to grow their family.
She touched many lives in her service as a registered nurse at St. Joseph's Hospital in Syracuse. Marcia was a pioneer in providing psychiatric services in the Syracuse community. She established the first suicide prevention hotline in Central New York and opened a group home, Mendola House, for adolescents after their discharge from the hospital over 50 years ago. Marcia and Bill had an adventurous journey into the cultural revolution of the 60's together, which included sponsoring many foreign exchange students from all over the world (Brazil, Botswana, Somalia, Korea, Czechoslovakia, and Chile), and organizing the Syracuse Peace Council. Marcia evolved considerably over the decades of her life. Beginning in a strictly Catholic home, she grew into a fiercely independent, enlightened modern-age woman. Psychiatric nursing informed her view of the world. She confidently stood her ground and did not suffer fools.
Widowed at the age of 42 with five children aged 11 - 17, Marcia's natural sense of independence grew even stronger. She was a staunch advocate for women's rights, joining the National Organization for Women, and routinely brought her children and, later in life, her grandchildren, to participate in demonstrations in Washington, D.C. in support of Civil Rights, Voting Rights, Planned Parenthood and Women's Rights. A dedicated progressive Democrat, Marcia closely followed politics and was not shy about sharing her thoughts. She belonged to the League of Women Voters and worked the polls for many years.
When her children grew older, Marcia pursued a master's degree at Goddard College, and began traveling the world with her best friend and sister-in-law, Mary Jean Curran. They enjoyed experiencing the people and culture of Ireland, Italy, England, Greece, Egypt, and France. She lived in many areas of the United States, seeking to stay near to her far-flung children and grandchildren. She shared her home as a foster parent/grandparent to youth in Florida and Rochester.
In addition to politics and traveling, Marcia's hobbies included knitting (so many wool socks), painting with oil and watercolor, gardening, studying art history, reading, and genealogy.
Marcia is predeceased by parents Helen and Alan Coffey, husband William Curran and son Patrick Curran. She is survived by daughter Mary (Toby) Hall of Irondequoit, NY, sons Bill (Carolyn) Curran of Penfield, NY, Tom (Lani) Curran of Poulsbo, WA, and Joe (Karen) Curran of Northampton, MA. Patrick always was her baby, and his remains will be buried with her, alongside her husband. With all her accomplishments, Marcia always maintained that her children, her ten amazing grandchildren and her beautiful great-grandson were her greatest sources of meaning and joy. She leaves her beloved brothers John Coffey of Tampa, FL and Alan Coffey (Janet) of Falls Church, VA. Also grieving her passing are many nieces, nephews, and cousins.
A private service for family will be held at their convenience. The family thanks the amazing hospice caregivers at The Sunset House. In lieu of flowers, please consider donations to The Sunset House in Irondequoit, NY or a charity of your choice.