info@harrisfuneralhome.com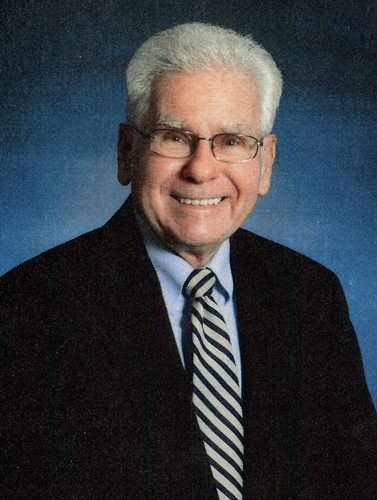 Obituary of Richard J. Hurysz
Hurysz, Richard J.
Peacefully on Nov. 4, 2022, Richard Hurysz, at age 95. Predeceased by his parents, Katherine & John Hurysz, brothers: Stanley & Benedict Hurysz; sisters: Lottie Connelly, Lillian Gaudy & Frances Lutze and nephew Ronald Lutze. He is survived by nephews, John (Julie) Connelly, Thomas Connelly and Richard (Patti) Gaudy; nieces Diane (Sam) Jackling and Donna Seeley; great nieces and great nephews and grand nieces and grand nephews.
Richard was a US Army veteran and served in Company B 1st Medical Battalion and was stationed in Germany during WWII. After the Army, he attended the University of Rochester. Richard is a retiree of Stromberg Carlson where he worked for 30 yrs. as an Accountant. Richard was a life time member of St. Stanislaus Church where he volunteered for many years counting the weekly collection. Richard will be most remembered for his razor sharp intellect, kind nature and selfless giving to others. He spoke fluent Polish, Spanish and German. Even though he didn't have any children, Richard was frequently called on to be bestman at weddings, sponsor for Confirmations and Godfather for many nieces and nephews' and a grandnieces' First Holy Communion and Baptism . He was a frequent winner of jeopardy at the Legacy at Clover Blossom where he resided for 4 years. He never missed his daily crossword puzzle from the Democrat & Chronicle and read the D&C newspaper from front to back. Richard will be greatly missed but always remembered.
His family will receive friends on Monday, Nov. 7, 2022 from 2-5 pm at Harris Funeral Home, 570 Kings Highway South, Rochester. On Tuesday, Nov. 8, 2022, please join his family at St. Stanislaus Church, 1124 Hudson Ave., Rochester, NY, 14621, at 10 am for his Funeral Mass. Interment Holy Sepulchre Cemetery. In lieu of flowers, donations may be made to St. Stanislaus Church in Richard's memory.
Arrangements entrusted to Joseph A. Klein and the Felerski Funeral Home.