info@harrisfuneralhome.com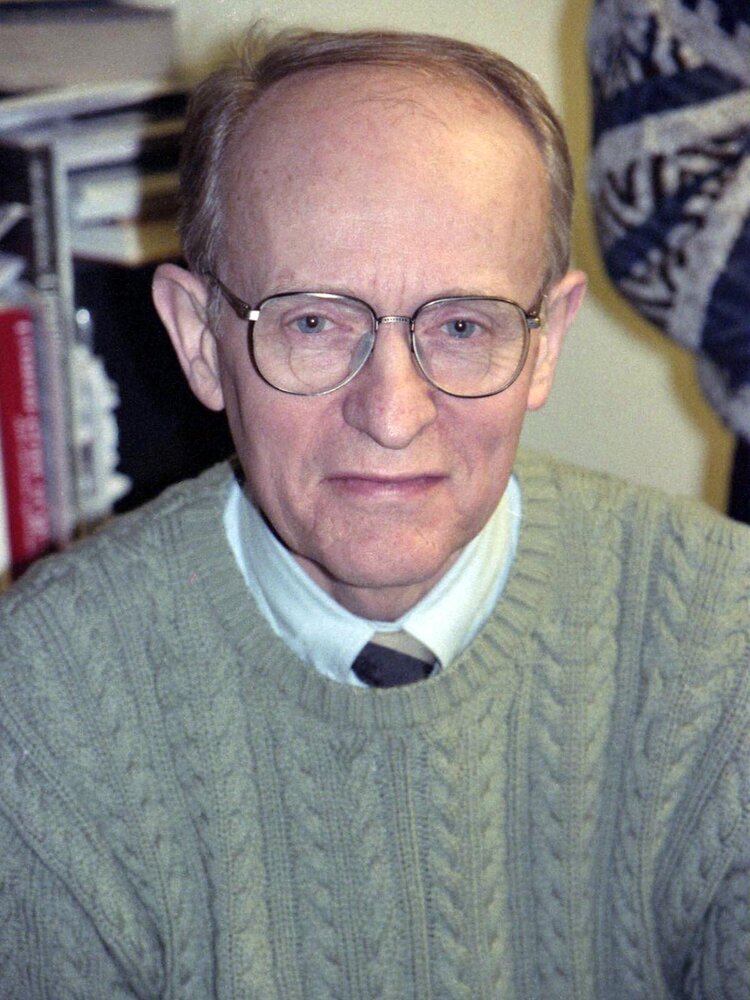 Obituary of Richard L. Daubendiek
RICHARD L. DAUBENDIEK
Entered his eternal home in Heaven on January 13, 2023 at the age of 83 from complications of Parkinson's Disease. Richard Daubendiek was born to Carl and Inez Daubendiek on January 29, 1939 at the family farmhouse in Perkins County, Nebraska. He was baptized and confirmed in the Christian faith at Zion Evangelical Lutheran Church, Big Springs, Nebraska. He grew up in Perkins County and graduated from Big Springs High School. He attended Concordia Teachers College, Seward, Nebraska and graduated with a Bachelor of Science in Education. He taught at Lutheran High School East (Cleveland, Ohio) for two years before enrolling at Case Western Reserve University where he earned a PhD in Chemistry.
Richard married Patricia in 1965. They spent the majority of their 58 years of marriage in Rochester, New York, where he worked as a research chemist at Eastman Kodak Company and was awarded many patents. Richard cherished his role as husband, father, and head of household. He and Patricia were blessed with four children. He enjoyed attending their activities and concerts, taking lots of family photos, and showing them where he spent his childhood in Nebraska. In his spare time, he meticulously completed many house projects and enjoyed woodworking. His love for family multiplied with the addition of three sons-in-law and seven grandchildren.
He was dedicated to the study of the Bible and was a faithful teacher of Scripture to his own children and also to people of all ages at Hope Lutheran Church. We will miss his patience, sense of humor, servant nature and love for all of us. We are especially thankful for the loving care he received from Patricia. And we thank Kim, whose support was sustaining in his last years.
He is survived by wife Patricia Daubendiek, children Sarah Vabnick (Ian), Gretchen Gorline (Jeremy), Anne Muskopf (Chris), Nathan Daubendiek and grandchildren Thomas, Daniel, Andrew, Tessa, Beatrix, Courtney, and Dorothea; also his sister Donna Stivers. He is predeceased by his parents, sister Joann Daubendiek and grandson Jeremiah Muskopf.
Friends are invited to join the family Saturday, January 21, 11:00 am at Hope Lutheran Church for his memorial service. The family requests that memorial gifts be given to Concordia University - Nebraska (800 North Columbia Avenue, Seward, NE 68434) where they will be used for Natural Science scholarships. Individuals may write a check to Concordia University, Nebraska and in the memo line either write Daubendiek memorial or Science Scholarships in memory of R. Daubendiek. (For an online gift please go to http://go.cune.edu/gt and specify the purpose of the gift as R. Daubendiek memorial).