info@harrisfuneralhome.com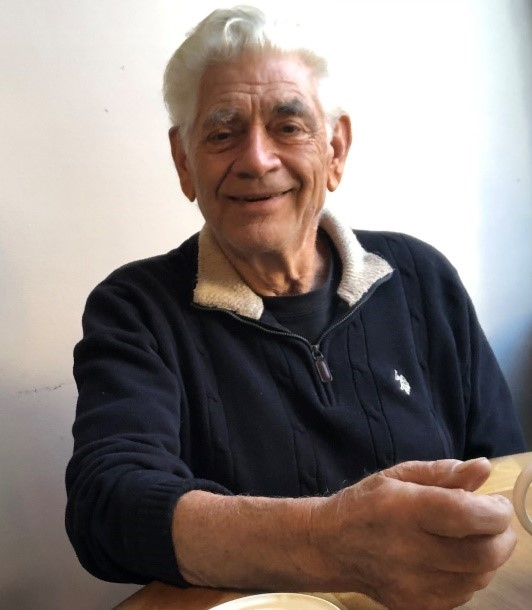 Obituary of Dewane Frances Wolff
Dewane Frances Wolff (1935-2023)
Dewane Frances Wolff, 87, of Fairport, New York, passed away peacefully on January 25th, 2023, at The Sunset House in Rochester, New York. He was born in Jamestown, North Dakota, on October 15th, 1935, to Jacob and Emma (Holzworth) Wolff. Dewane's family moved from Jamestown to Ogema, Minnesota where he attended and then graduated from Waubun High School.
Dewane served in the U.S. Army. He met his wife, Christel Plattner, while stationed in Germany. The couple married in 1960 and settled in Rochester, New York, where they raised three children, Scott, Heidi, and Colleen. Dewane worked as a professional painter and was President of the #150 Painters Union. He received a lifetime membership for the International Union of Painters and Allied Trades in 2006.
Dewane was a dedicated family man, who enjoyed skiing, camping, and hunting. He supported Boy Scout Troop 209 in Fairport which helped his son Scott achieve Eagle Scout. Dewane was preceded in death by his parents and siblings, Phyllis Lucille Tilton, Vernon Eugene Wolff, Kenneth Leroy Wolff, Ellen Lavern Whiteley, and Pirl Karn Wolff.
He is survived by his wife, Christel Irmgard Wolff, three children, Scott Dewane Wolff of Star, Idaho, Heidi Lee Trapani of Victor, New York, and Colleen Kate Kulp of Carlisle, Pennsylvania, and his sister Marlys Pearson of Detroit Lakes, Minnesota. As a proud and loving grandparent, he is also survived by four grandchildren, Sarah Ashleigh Weaver, Samuel Wolff Kulp, Emily Grace Wolff, and Olivia Grace Wolff. Grave-side services are planned for this spring at the Highland Home Cemetery in Jamestown, North Dakota.