info@harrisfuneralhome.com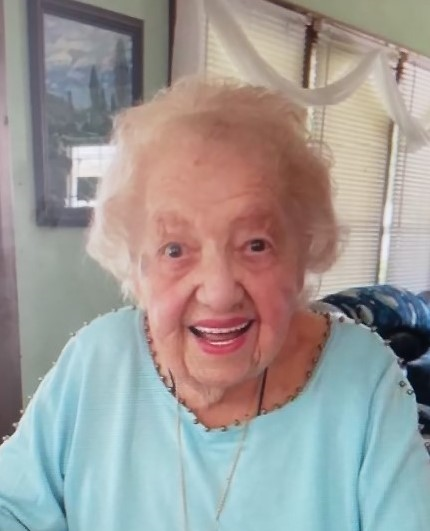 Obituary of Mary J. Engels
Mary J. Engels
Penfield : Passed away peacefully at age 101 on Feb. 9, 2023. Mary was pre-deceased by her husband, George, son, James, mother-in-law, Ella Bridget (Cunningham) Engels, parents, Frank Nicholas and Anna Santamaria, five siblings: Lucy, Jennie, John, Gert and Josephine, and son-in-law, Chuck Holden. She is survived by four children, John Engels (Laura Culhane), Lisa Arzate (Mario), Marilee Holden, and Tina Engels Vattana (Soun Vattana), her "fourth daughter," Alison Venuti, eight grandchildren: Andres Arzate (Sahar Rezvani) and Miguel Arzate (Alicia Kelly), Nicholas Engels (Jennifer Pasto), Joseph Engels, and Maria Engels (Joey Barone), Karina Vattana (Nick Curry), Marisa Vattana (Kyle Soppe) and Anna Vattana (Alex Bushnell), three great-grandchildren: Zachary, Sloan and Alina Arzate, and many nieces, nephews and cousins in the USA and Sicily.
Mary was born May 30, 1921, in Cuylerville, New York, the youngest of six siblings. Her parents immigrated to the USA from Sicily. Mary lived a full and enterprising life. After graduating from Leicester High School, she worked for several years at her uncle's meat market. She studied cosmetology, and eventually founded and operated a bustling business, Chili House of Beauty, for 25 years. With her husband, George, she ran their 100-unit mobile home park in Sodus, NY, and enjoyed winters in Stuart, Florida. Mary was a long-time artist and a former President of the Chili Art Club. From childhood, Mary maintained a strong Catholic faith, and was a proud member of Corpus Christi Parish for more than 40 years. Her warmth, people skills, and effervescent humor touched hundreds of lives, whether she was dispensing her own brand of wisdom, singing, cooking, or extolling the lives of the saints.
Mary's family wishes to thank her caregivers at Cranberry Landing, Ashley Woods, Rochester General Hospital, and the Hildebrandt Hospice Care Center for their exceptional kindness.
Calling hours will be held at Paul W. Harris Funeral Home, 570 Kings Hwy., on Friday, Feb. 24, 4:00-7:00 p.m. A Mass of Christian Burial will be celebrated on Saturday, Feb. 25, 2023, at 1:00 p.m. at Corpus Christi Church, 864 E. Main Street, Rochester, NY. Burial at Holy Ghost Cemetery following Mass.
In lieu of flowers, the family requests donations in her memory to Corpus Christi Church, 864 E. Main St., Rochester, NY 14609, Dmitri House, 102 N. Union St., Rochester, NY 14607, or St. Joseph's House of Hospitality, 402 South Ave., Rochester, NY 14620.