info@harrisfuneralhome.com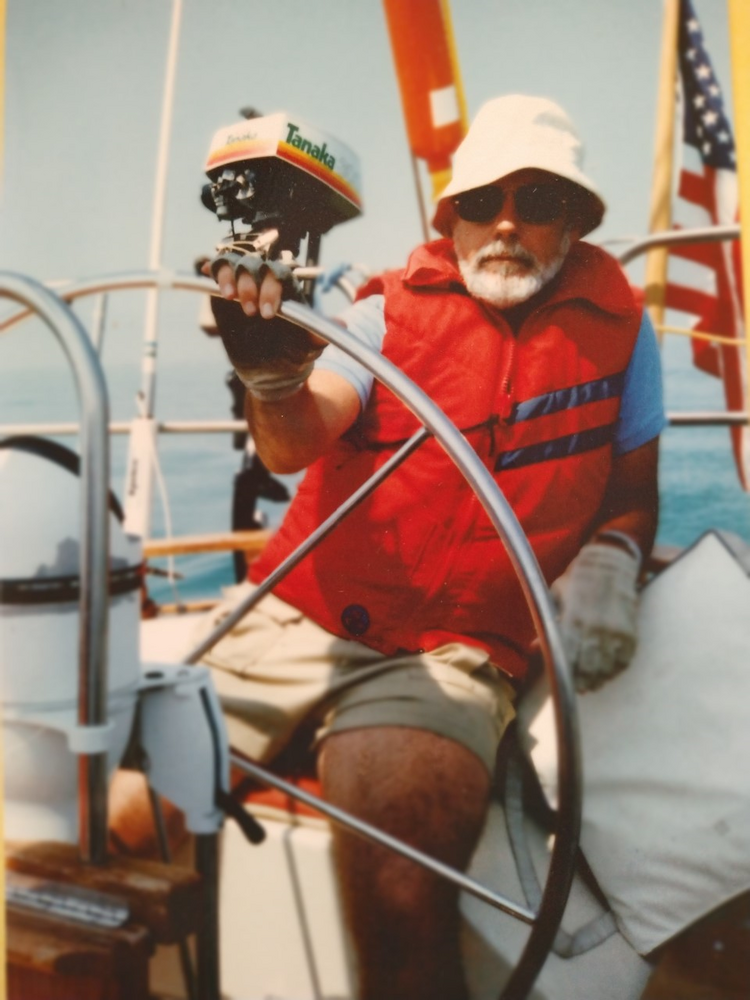 Obituary of George B. Ball
George B. Ball "Scott"
Tuesday, April 11, 2023 at the age of 89. Predeceased by his wife, Barbara. Survived by his daughters, Ashley (Marc) Pietrzykowski, Courtney Ball; grandson, Campbell Collins; also survived by son, Scott.
Born in Florida, caused his folks consternation by building & racing stock cars. Followed in his Dad's footsteps & attended Davidson College until the siren song of flying became too loud & he joined the Navy. In 1959, he became the first double centurion on the USS Saratoga as part of VFA-34 Blue Blasters strike fighter squadron. He married his soulmate, Barbara, retired from the Navy & worked at Goddard College, attended the University of Rochester, & then taught at University of North Carolina at Greensboro. He then moved to Rochester to work for Xerox & settled on Barrington Street for the next 40+ years with Barbara & his daughters. Always the gentleman, he had a wicked sense of humor, a ready smile, and a handkerchief to wipe away all sorts of messes. We salute you, Dad.
His family will receive friends Sunday, April 23, 1:00 - 4:00 pm at the funeral home (570 Kings Highway So.). In lieu of flowers, memorials may be directed to American Heart Association, P.O. 417005, Boston, MA 022417005 or to Alzheimers Assoc., 435 East Henrietta Road, Rochester, NY 14620.