info@harrisfuneralhome.com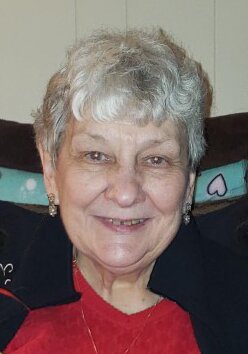 Obituary of Barbara M. Durick
Irondequoit: Barbara Marie Durick "Mom GB" born April 26, 1943, passed away unexpectedly after a brief illness on Tuesday, April 11, 2023. Predeceased by her parents, Walter and Wanda Macikowski, grandson, Maxwell Underhill, and sister-in-law, Patricia Macikowski. Survived by her 3 loving daughters, Wendy Underhill, Amy Sutera, and Jody Durick, grandchildren, Nicholas, Alex, and Ania Sutera, brothers, John (Patricia) Macikowski, Daniel (Mary Jane) Macikowski, and sister, Diane (Karl) Gilman, special nephews, Kevin (Salome), Michael (Aubrie), Christopher (Ellen) Macikowski, several treasured nieces and nephews, cousins and family, and cherished friends.
Barb was the strongest woman we knew, who had the least but always gave the most. Our amazing mother will be deeply missed by all those that knew and loved her.
Friends are invited to join the family Saturday, April 22, 11:00 am at St. Kateri At Christ The King Church for her funeral mass.
In lieu of flowers, donations can be made to the American Foundation for Suicide Prevention in honor of her late grandson, Maxwell Underhill.
For those unable to attend, please join the family by live stream through the Paul W. Harris Funeral Home Facebook page here: https://www.facebook.com/paulwharrisfuneralhomepetsatpeace/