info@harrisfuneralhome.com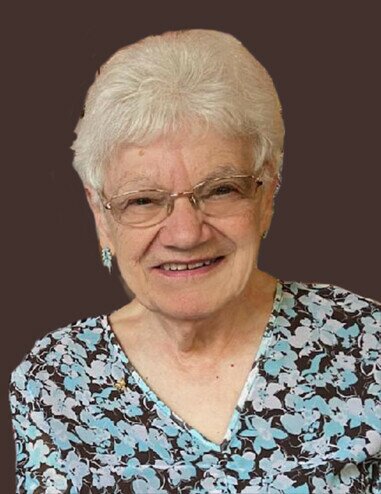 Obituary of Delores M. Brugnoni
Delores "Dee" (Mark) Brugnoni passed away on April 14 at the age of 93. She was a volunteer Coordinator at the Rochester School for the Deaf for 20 years. Predeceased by her loving husband Nazzareno Joseph Brugnoni, parents Mary and Perry Mark, her brother Judge Donald Mark, brothers-in-law Vito Slapelis, Gene and Joseph Brugnoni, sisters-in-law Rosalie Mark, Lillian and Jennie Brugnoni, and Joanne Donofrio. She is survived by her children Mark Brugnoni of Arizona, Mary Anne (Jeff Lippe) Brugnoni of Pittsford and Kathy (Dominick) Comella of Atlanta, grandchildren, Zachary & Ryan Lippe and Sammy & Michael Comella, sister Marie Slapelis, brothers-in-law John J. (Nancy) Brugnoni & Louis Brugnoni; and sisters-in-law Mary Brugnoni & Isabelle Seebold, many cousins, nieces, nephews and many close friends.
Calling Hours will be held Tuesday August 15th at the Funeral Home from 4:00pm - 6:30pm. Dee's Memorial Mass will be held Wednesday August 16th at 10:00am at St. Kateri at Christ the King Church, with Fr. Bob Werth officiating.
The family would like to thank the staff at Rochester General Hospital for their wonderful care. In lieu of flowers, those wishing may make memorial donations to the Rochester School for the Deaf or to the Alzheimer's Association.