info@harrisfuneralhome.com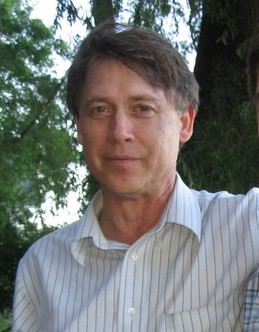 Obituary of Arthur Joseph Wixson
Arthur Joseph Wixson, 67, of Seneca Falls, NY, passed away on Sunday May 7th, 2023 in Rochester, NY.
Arthur ("Joe", "Joey", or "Art" to his family and friends) was born November 1, 1955, the son of Roscoe S. Wixson and Grace (Travis) Wixson of Lakemont, NY. He was a graduate of Dundee Central School. He received an Associate in Applied Science with Distinction degree from Corning Community College, graduating as a member of the Phi Beta Kappa honor society. He furthered his studies at the Rochester Institute of Technology.
Arthur went on to receive both a Master's Degree in Electrical Engineering and a Bachelor's Degree in Physics from Syracuse University. As a graduate student working at SU's Institute for Sensory Research, Arthur built an electrical model of the cochlea, the data from which was applicable to hearing aid technology.
Arthur enjoyed a career as an Electrical Engineer. While employed at Corning Glass Works' Sullivan Park R&D Campus, Arthur was instrumental in the success of fiber optic cable research and development. His "Method for Coating Optical Waveguide Filaments" received a patent in 1979.
Arthur worked for Fostec, Goulds Pumps, and ITT for many years, designing and testing circuit boards for a variety of household and industrial products. He was most recently employed by EMCom, Inc. in Auburn NY, from where he retired in 2022.
An excellent musician, Arthur played trombone in high school and learned to play guitar while in college. Over three decades as a lead guitarist, he played with bands throughout central NY, including Apogee, Dick Bergman and the Country Rock Revue, Midnight Hauler, Scotty Trudell, Sleight Rise, Storm, Thin Line, Top Shelf, Wes Earl and Aces High, and Strange Brew, covering genres from country music to classic and modern rock. He enjoyed listening to the music of The Beatles, The Moody Blues, Pink Floyd, and Chicago.
A fan of science fiction television and film, he loved the original "Star Trek" and "Twilight Zone" series and the 1950's classic movies "The Day the Earth Stood Still" and "Forbidden Planet".
A lifelong enthusiast of astronomy, Arthur recently started to attend the Cherry Springs State Park star parties where he enjoyed observing nebulae.
Arthur especially loved to sit by the fire at the cottage on Seneca Lake.
Arthur is survived by his sisters, Diane Hubbard and Stacey Weigert (Marc); his children, Jonathan Wixson (Jamie), Samantha Eaton (Michael), and Benjamin Wixson (Diamonasia); and his grandchildren, Cory Anthony, Riley Eaton, and Derek Wixson. Arthur was predeceased by his parents, Roscoe S. Wixson and Grace (Travis) Wixson; his brother, Roscoe William Wixson; his brother-in-law, Rev. Richard R. Hubbard; and his grandchildren, Sydney Wixson, Nathaniel Wixson, Adam Eaton, and Allan Eaton.
Contributions may be made in Arthur's memory to Journey Home, 994 Long Pond Road, Rochester, NY 14626 or Ronald McDonald House, 333 Westmoreland Drive, Rochester, NY 14620.
A graveside memorial service for Arthur J. Wixson will be held at the Lakemont Cemetery, 439 Hayes Rd., Dundee, NY 14837, on Saturday, July 1st at 10:30am.