info@harrisfuneralhome.com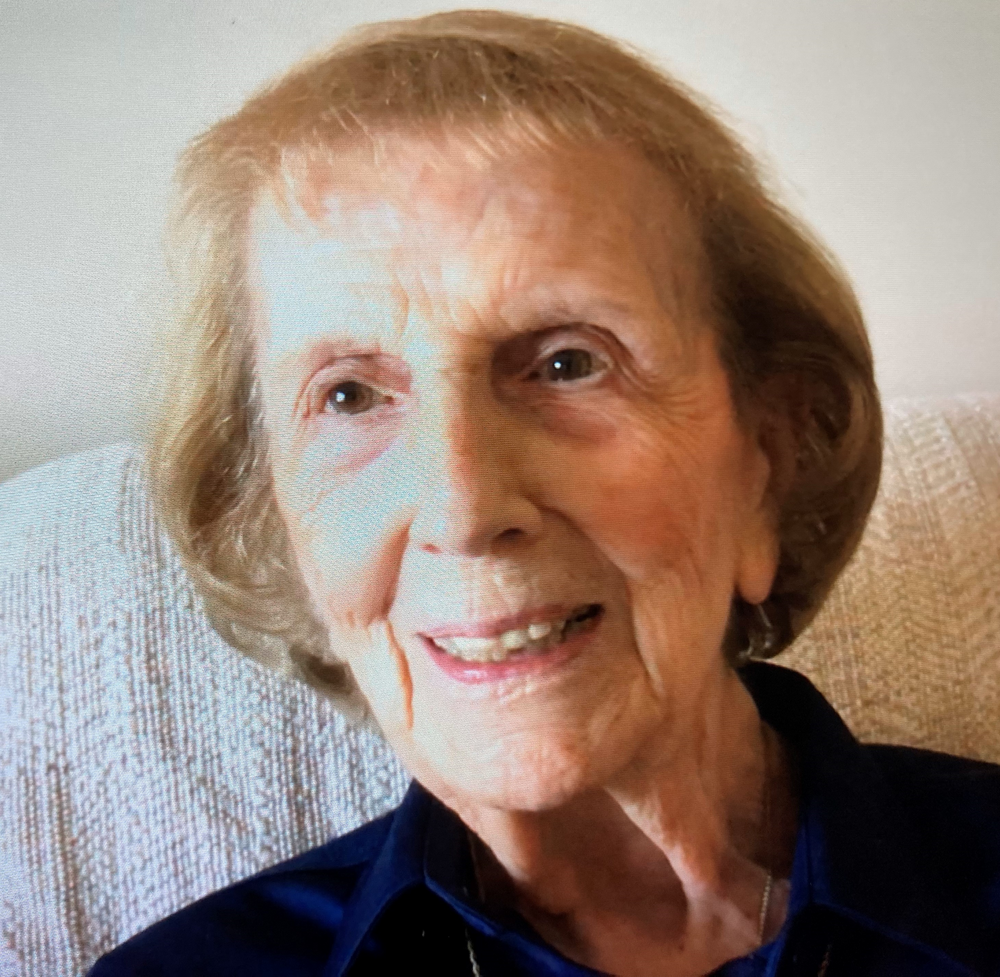 Obituary of Gloria A. Camuso
Please share a memory of Gloria to include in a keepsake book for family and friends.
CAMUSO, GLORIA ANN (MARINO), age 100, peacefully on May 13, 2023; pre-deceased by devoted husband, Lawrence V. Camuso in 2002, parents, Giacomo and Catherine A. (Saraceno) Marino, siblings, Mildred (John) LoVecchio, Santa (Patsy) Pullano, Ralph (Ethel) Marino; survived by loving and caring daughters, Kathleen (Michael) DiPrima and Laureen (Nestor) Herbowy; cherished grandchildren, Richard Joseph (Erin) DiPrima, Robert Lawrence (Cathryn) DiPrima, Nestor Gregory (Jolie) Herbowy, Steven Lawrence (Kristen) Herbowy; treasured great-grandchildren, Joseph Michael, John, Maria, Anna, Julia and Marianne DiPrima, Mira and Wylie Herbowy; brothers-in-law, Nicholas Camuso and Joseph Camuso; many nieces, nephews and cousins. Special gratitude to niece, Sharon Nolan, and family friend, Judy Evra, for their supportive caretaking.
Throughout her life, Gloria was blessed with the love of her wonderful (Marino/Camuso) family, and, in turn, she graced her husband, children, grandchildren, great-grandchildren, parents, siblings, nieces, nephews and friends with her own abundant love.
Family and friends are invited to her funeral Mass on Friday, May 19, 2023 at 9:30 a.m., at Our Lady of Victory/St. Joseph Church, 210 Pleasant Street, Rochester, N.Y. Interment to follow at Holy Sepulcher Cemetery. Donations to St. Jude's Children's Research Hospital
Lifestory of Gloria Ann Camuso
GLORIA ANN CAMUSO was born July 21, 1922 in Rochester, New York. She was the second child of Giacomo and Catherine A. (Saraceno) Marino.
From birth she lived in the city of Rochester on Davis Street, in the shadow of Rochester's Public Market, in what was then an Italian ghetto. Her parents raised her in the rich Italian-American culture followed by the Marino, Saraceno and Pelligrino families, all of whom resided within a block of each other. She was educated at her neighborhood school, Mt. Carmel Catholic School, where the nuns had a lasting influence on her spiritual life. Thereafter, she graduated from Washington H.S. But the greatest influence in her youth was developed in her close-knit family home from her parents and 3 siblings, Millie, Santa and Ralph.
Soon after her H.S. graduation WWII began, and it was during those war years that she met a young soldier from Pennsylvania, Lawrence Camuso, and despite his deployment to the Philippines for almost three years, their now long-distance relationship continued to grow. After the war, Larry accepted an Army position in Washington, D.C., but after a year there, he came to the realization his heart and future were both linked to Gloria.
After their marriage in 1947 at Mt. Carmel Church, they wasted no time in starting a family, Kathleen born in 1948 and Laureen in 1951. In these early years of their marriage, life on Davis Street amongst her large extended family continued until she was struck with tuberculosis that required hospitalization in a sanitarium for almost three years.
While this condition did not define her life, it provided an opportunity for her family to demonstrate their selfless love and sacrifice to help Larry raise the two girls. What had already been a strong family bond, now developed into a lifetime devotion to her parents and siblings. Again, while no single factor defines anyone, Gloria's love for her family grew exponentially as a result of her family's sacrifice in her time of need.
Gloria, Larry and the girls remained on Davis Street until 1960 when they moved to the "home of their dreams", 101 Silverdale Drive in East Irondequoit, where she would remain for the next 40+ years. By the 60s Larry's positions of responsibility with the Carpenters' Union afforded them many travel opportunities that they had never thought possible. But the 60s were primarily marked with raising their two girls, visits to Pennsylvania to visit the Camuso family, hosting and/or attending every holiday with the Marino family, and hosting social events with friends at their home.
Once her girls married and started their own families, her joy grew with each grandchild...Richard, Robert, Gregory and Steven...all boys! As the mother of two girls, having boys around was a new experience, but she loved every minute of her time with them. Bringing them, and nephew Patrick, to their summer lakefront retreat at Brennan's Beach on Lake Ontario provided lasting memories. She made herself available at all
times to assist with her grandsons, especially in their early years, affording their parents some much needed respite.
A special highlight and everlasting memory occurred in 1998, on the occasion of their 50th wedding anniversary, when for the first time they travelled to Italy to visit their ancestral homeland in the company of their daughters, sons-in-law and their four grandsons.
Within a few years, she had the joy of becoming a great-grandmother. This new life provided some joy in an otherwise difficult year that resulted in losing her devoted husband, Larry, to cancer in 2002. But the ensuing years would welcome more new life, watching her family grow to eight great-grandchildren, all of whom she graced with her unending love for family. During her latter years, and even into her recent hospitalization, she utilized FaceTime and GrandPad to watch and communicate with her grandchildren and great-grandchildren.
Gloria was blessed with the love and devotion of her husband, children, grandchildren and great-grandchildren, as well as her extended Marino/Camuso family, and, in turn, she graced her entire family with her own abundant love.