info@harrisfuneralhome.com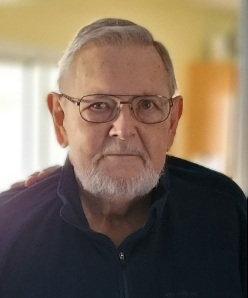 Obituary of John W. Macikowski Sr.
John W. Macikowski Sr.
Summerville, SC: Friday, May 12, 2023 at the age of 86. Predeceased by his dear wife, Patricia Macikowski, and his beloved sister, Barbara Durick. John was a loving husband and a devoted father, a veteran of the USN Reserves, and an Honorary Knight of Columbus.
He is survived by his children, John Jr. (Debby Anderson), JoEllyn (Duane Potter) and Thomas (Kim Bliss); his beloved grandchildren, Lauren (Jacob Minor), Sean (Claire Barr), Cassidy Potter, Ella and Raelyn, siblings, Dianne (Karl) Gilman and Daniel (Mary Jane) Macikowski; brother-in-law, Joseph Spodaryk (Judy) and sister-in-law, Joyce May (John); treasured loved ones, Jody Durick, Kelly Jones, Steve Spodaryk, and Wendy Underhill; many dear nieces and nephews, grandnieces and grandnephews, and extended family and friends.
John's Memorial Mass will be held on Wednesday, July 5, 10:00 am at St. Kateri at Christ the King Church. The Memorial Mass will also be livestreamed and can be viewed https://www.facebook.com/paulwharrisfuneralhomepetsatpeace/. Inurnment Holy Sepulchre Cemetery. Dress is casual, cruising attire (Hawaiian shirts, etc.) In lieu of flowers, donations may be made to the Phelan-McDermid Syndrome Foundation.