info@harrisfuneralhome.com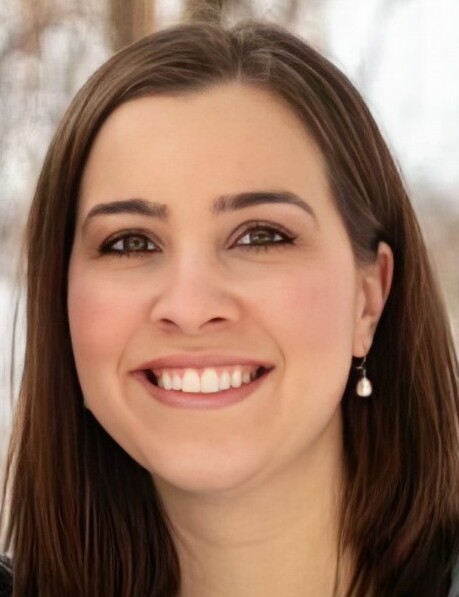 Obituary of Elizabeth Ann Yu
Elizabeth Ann Yu of Greece, NY, passed away on July 3, 2023, at age 34 after a two year battle with Leukemia. Elizabeth is survived by her husband, Randall Yu; her three sons, Dominic (6), Anthony (4), and Joseph (2); her parents, John and Mary Jo Maurer; her eight siblings, John (Katie) Maurer, Marielle (Andy) Follaco, Annemarie (Michael) Nordquist, Claire (Wesley) Evans, Joseph Maurer, Richard (Brittany) Maurer, Max (Autumn) Maurer, Kateri Maurer; as well as her 14 nieces and nephews, multiple cousins, aunts, uncles, and in-laws. A devoted wife, mother, daughter, sister, aunt, librarian, and friend, Elizabeth always put her children above all else, even while courageously undergoing intense cancer treatment.
There are not enough good words to say about Elizabeth. Known for her faith, kindness, and wholesome humor, Elizabeth was the third of nine siblings. She was incredibly close with all her brothers and sisters, especially her twin sister, Marielle. Elizabeth and Marielle were inseparable. From playing together as babies to playing on the same sports teams and even becoming college roommates with the same majors, you could never find one twin without the other.
Elizabeth met Randall Yu in 2011. Both were aspiring educators who shared the same values of family and putting others before themselves. Elizabeth and Randall were married in 2014. They had three children together, Dominic, Anthony, and Joseph. Being a mother was Elizabeth's most important role, and it was a role that she thrived in. She led by example, affectionately teaching her boys about God and kindness toward others, lessons that will lead them to grow into the men Elizabeth wanted them to become.
Elizabeth did not only excel as a wife, mother, and sister. She also made a huge impact on her career. After earning a Bachelor's Degree in Education from SUNY Brockport and a Master's Degree in Library Media Science from St. John Fisher College, Elizabeth became a children's librarian at Bernabi Elementary School in Spencerport. Through her unique skills and vibrant personality, she made reading fun for kids. Many families have pointed to Elizabeth as a great influence in their children's education.
Elizabeth's family was the joy of her life. When she was diagnosed with Leukemia in 2021, her first priority was making sure her children were loved and cared for. Even while undergoing demanding treatment and a bone marrow transplant, she ensured her boys had everything they needed. Always organized and prepared, when Elizabeth could not be the first point of care for her children she made it easy for others to support them. Dominic, Anthony, and Joseph will surely feel the impact of Elizabeth's love and selflessness for the rest of their lives.
Throughout her life, Elizabeth's faith was crucial to her. She kept her faith strong throughout her battle with Leukemia. She offered up her suffering through it all. Even on her most difficult days, she often repeated the mantra, "Jesus, I trust in you." Her family can find comfort in knowing Elizabeth never doubted God had a plan for her. Elizabeth's faith, kindness, courage, and love have touched the lives of countless people. May she rest peacefully in the arms of God.
Friends are invited to join her family for calling hours on Friday, July 14, from 4:00 p.m. to 7:00 p.m. at Paul W. Harris Funeral Home, 570 Kings Hwy S, Rochester, NY 14617. Out of respect to the family and their guests Elizabeth's family asks that you keep your condolences very brief so as to keep the line moving along. Thank You
Elizabeth's funeral Mass will take place on Saturday, July 15, at 10:00 a.m. at St. Thomas the Apostle Church, 4536 St Paul Blvd, Rochester, NY 14617, followed by a burial service at Holy Sepulchre Cemetery, 2461 Lake Ave, Rochester, NY 14612.
In lieu of flowers, the family asks you to consider donating to a college fund set aside for Elizabeth's sons, Dominic, Anthony, and Joseph. Donations can be made to Randall Yu via check or Venmo: @randall-yu-1.