info@harrisfuneralhome.com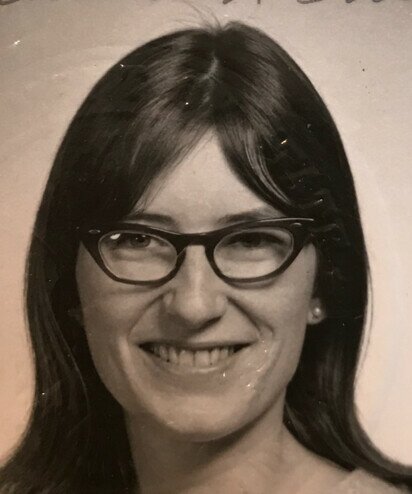 Obituary of Kathleen L. Kirchner
Kathleen Louise Kirchner, born in 1944, has passed away. She is survived by her daughter Willow Kirchner, her brother Vincent M.(Diana)Smith and her cousin Christine Denney. She is also survived by her nieces Sarah(Sean)Smith-Ronan, Kristin(Gaurav)Singh, her nephew Vincent T.(Colleen)Smith and their respective children.
Born in Buffalo, NY, to Gerald V. Smith and Mildred Denney Smith, she grew up in the Delavan Ave. area and graduated from Bennett High School in 1961. With her loves of music and science, she continued to play classical piano long after her childhood lessons ended; she also grew her love of dogs, learning about them from neighborhood German Shepherd Dog breeder Stanley Bauman. In 1961 she entered the State University of New York at Buffalo studying pre-pharmacy.
In 1962, driven by a spirit of adventure, she moved to San Franciscos and lived in the Northern California area for the next 14 years where she worked in small offices and as a correspondent for BlueShield. In her spare time she collected wild reptiles, studying them briefly and then releasing them back into the wild while also expanding her knowledge of primitive dog breeds and wild canids.
She married San Francisco artist William Kirchner and in 1969 they had one child. Later divorcing she went on to attend San Francisco State University studying anthropology and chemistry while rearing her daughter. Taking an undergraduate quantitative chemical analysis course, she found the highest lead content in a soil sample her professor had ever seen in a sample from a childrens sandbox in a park next to a busy road.
In 1976 she felt it was time to return to Buffalo and drove across the country with her child. Back in the Buffalo area she trained to repair small engines and repaired lawnmowers, snowblowers and chainsaws for some time to support her family, eventually moving to a job as a valve technician in a small aerospace firm when her daughter was a teenager. In the late 1980's she returned to the State University of New York at Buffalo to complete her degree in pharmacy. She graduated in 1991 and she briefly volunteered at the Department of Veterans Affairs Medical Center in Buffalo. She was recognized for completing five hundred hours as a volunteer in 1993.
After practicing pharmacy for several years in Buffalo, she moved to the Rochester area and settled happily in Webster living close to the water which she loved. In 2010, she retired from pharmacy to read and study the subjects that appealed to her.
The family would like to thank all of the doctors, practitioners and nurses who cared for Kathleen in the last decade of her life. And, to all of the staff working visibly and invisibly in her doctors' offices and especially at Strong Memorial Hospital.
Services and Interment at Mt. Calvary Cemetery held privately.