info@harrisfuneralhome.com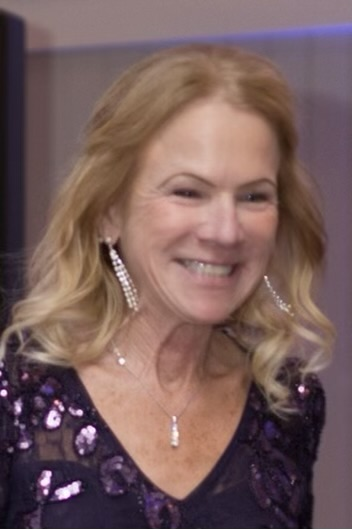 Obituary of Joanne M. Mendick
Joanne M. Mendick
Passed away unexpectedly on August 12, 2023, at her home in Webster, NY, at 63 years old. Her family is deeply saddened by her sudden passing.
Joanne is survived by her loving husband of 40 years, John; sons, Michael, Brian (Michelle), Justin (Taylor); four beautiful grandchildren, Isabella, Jonathan, James and Lillian, and her beloved dog, Abby; sister, Carol (Michael) Bellonte; brother, Michael (Barb) Slota; brother-in-law, Peter Mendick; nieces and nephews, Michelle (Greg) Moss, Michael Bellonte, Melissa (Peter) Dolliver and several great nieces and nephews.
Joanne was a private person and fiercely independent, but she loved to have fun. As those with whom she was closest know, she was kind and compassionate, liked to crack jokes and always provided a caring ear to listen. Family was the driving force in her life. She found her greatest happiness in her closest moments with her husband, her boys, and her grandchildren. Beach vacations, cruises and trips to amusement parks (yes, even at 63 years of age she still loved thrill rides) with her family were her ultimate joy. She was always thinking about her next trip and was in the midst of planning one that would this time include all of her grandchildren; this is where she found her greatest happiness.
When not with her family, she loved spending time with her beloved dog, Abby. Whether on a cold winter evening curled up watching TV or a warm summer day floating for hours in her pool taking in the sun and enjoying the quiet serenity (one of her favorite activities), Abby was always by her side.
Joanne was a beloved wife, mother, grandmother and friend, she will be sorely missed. Those wishing to do so are asked to make a contribution to their favorite charity in her name.
Joanne's Memorial Mass will be held Friday, August 18, 1:30 pm at St. Kateri at Christ the King Church.