info@harrisfuneralhome.com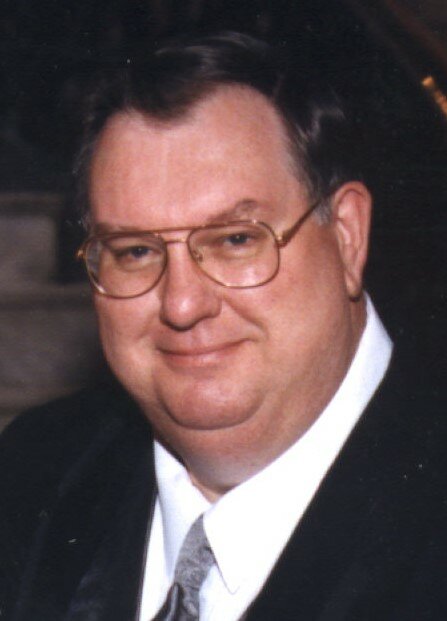 Obituary of Roger K. Landon
Please share a memory of Roger to include in a keepsake book for family and friends.
Landon, Roger K.
Irondequoit: Wednesday, August 16, 2023. Roger is survived by his daughters, Kelly (Ed) Sotolongo, Kristina (Chuck) Zeitvogel; grandchildren, Mateo and Phillip Sotolongo, Camryn and Milan Zeitvogel; siblings, Raymond Landon, Jim Landon, brother-in-law Dick Stanford, cousin Bob (Kathy) Landon, many nieces and nephews, and best friend Larry (Barb) Robinson. Predeceased by his wife of 54 years, Sharon Landon, parents Raymond and Viola Landon, sister Alice Stanford, and brother Doug Landon.
Roger grew up in the Binghamton, NY area, the youngest of 5 children. He graduated from Binghamton Central High School and met his wife Sharon while attending Broome Community College. They lived in Hawaii while Roger was serving in the US Navy and drove cross-country in a VW beetle to settle in Rochester NY. Roger graduated from Rochester Institute of Technology with a Bachelors Degree in Applied Science.
Roger worked for more than 30 years for Eastman Kodak Company as an electrical and component engineer. He also played on the company basketball and softball teams for many years. He took his family to Disney World and to visit his parents in Bradenton FL every year with his "Kodak bonus" and loved renting his favorite vehicle: Lincoln Town Car. He retired from Kodak and moved to Pittsburgh PA where he worked for Fore Systems (later Marconi) as a component and quality engineer. In Pittsburgh, he was very active with Northmont Presbyterian Church, volunteered at the Western Pennsylvania Model Train Museum and was a season ticket holder to the River City Brass Band. Later they moved to Frederick MD, where he worked for DRS, then moved to Marlborough MA to work for Raytheon where he eventually retired, then moved back to Rochester to spend his later years near his grandchildren.
Roger was very active in the Presbyterian Church USA for over 50 years, serving as an ordained Elder, Deacon, Trustee, Sexton, Adult Sunday School Teacher and Youth Group Leader for Dewey Avenue Presbyterian Church, First Presbyterian Church of Chili, Northmont Presbyterian of Pittsburgh, Webster Presbyterian Church and most recently joined Summerville Presbyterian Church. As an ordained Elder he sometimes delivered sermons when pastors were on vacation, often did scripture readings, and he baptized his grandchildren.
Roger enjoyed weekly meals at Parkside Diner and Eastridge Family Restaurant in Irondequoit, where he knew all the staff. An avid model railroader, he liked building and running his model HO train sets. Roger was the family cook and loved having meals with his family. In his retirement years, he served as the family "bus driver", picking grandkids up from school or getting them off the bus, making squirrel jokes and impersonating Roz from Monsters Inc. He also enjoyed attending all his grandkids' choir, band, and theatre performances. He loved getting to visit Kristina in The Netherlands, riding the train through the "chunnel" from France to the UK and sitting on the back porch of Buckingham Palace, riding the canal boats of Amsterdam and taking Camryn to the local playgrounds in Eindhoven.
Everyone knows Roger has always been a huge NY Yankees fan, with only his wife Sharon being a bigger fan than he was. If not watching the Yankees, you could find him watching other favorite shows like How It's Made, Gunsmoke, As Time Goes By, Father Brown, or MASH. He also played the lottery his entire life, making a weekly spreadsheet for his potential millions which the family found very entertaining. He also enjoyed spending time and solving world problems with best friends Larry Robinson, Bob Landon, and Jerry and Carolyn Killigrew.
Roger was very loyal and loved his friends and family very much. The family thanks everyone for their support during this long battle with pancreatic cancer, and are grateful God gave us these 2.5 years to spend with him.
Should you wish to honor his memory please consider making a donation in his name to Summerville Presbyterian Church at 4845 St. Paul Blvd, Rochester, NY 14617, or to the Western Pennsylvania Model Railroad Museum at 5507 Lakeside Dr, Gibsonia, PA 15044 .
Friends are invited to join the family on Friday September 1st from 4-7pm at Harris Funeral Home. A Memorial Service to celebrate the lives of both Roger and Sharon Landon will be held on Saturday, September 2nd at 10am at Summerville Presbyterian Church in Irondequoit. Inurnment with military honors will follow at Irondequoit Cemetery.