info@harrisfuneralhome.com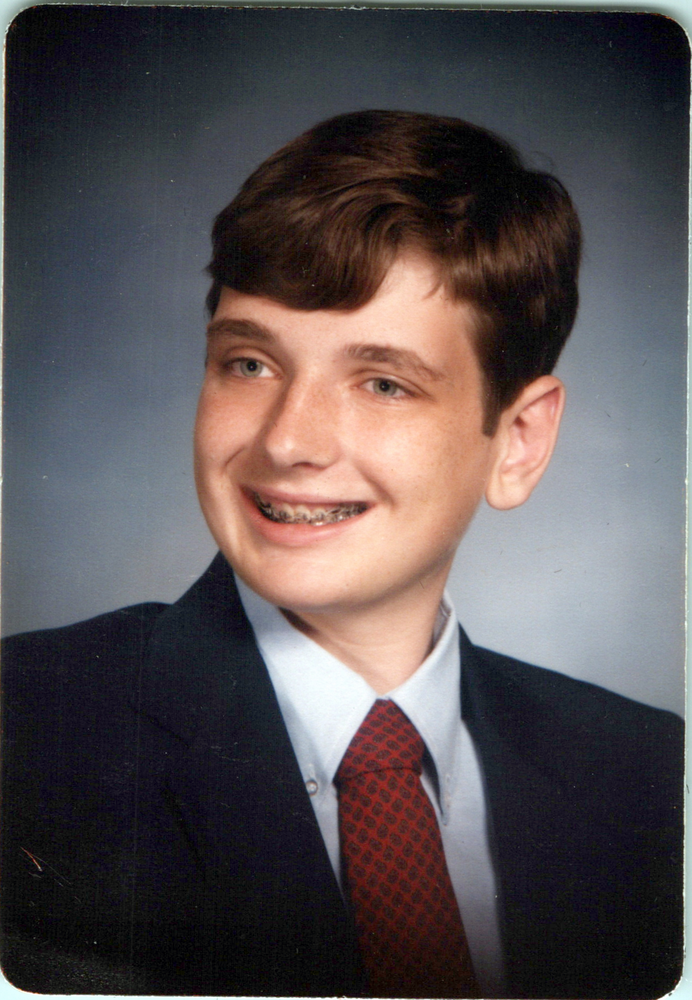 Obituary of Charles Alexander Dresie
Charles "Chip"Alexander Dresie
Irondequoit: Unexpectedly on Tuesday, September 5, 2023 at the age of 54. Chip is survived by his loving parents, Carl and Mary Ann Dresie; uncles and aunts, Nathan Dresie, Karen Simpson, Denise Dresie, Tom (Dee) Kayuha and Tim Kayuha; many cousins.
To his family (and friends) he was known as "Chip", to his work mates "Chuck"
He graduated from West Irondequoit High School and Monroe Community College.
He made several trips to Los Vegas where he saw Celine Dion and The Blue Man Group. These trips were made by himself..
Chip was a lover of many sports. His favorite football team was the Buffalo Bills where he attended at least one home game a year. He recently attended Saturday home games of the Rochester Red Wings. He attended several NASCAR races at Watkins Glen. When the Pro Wrestling Show ("Rasslin'") came to the Rochester he would occasionally go. Also when they were shown at local sports bars. With the advent of cable TV DVR's events would be recorded for later viewing, Events such as The Tour De France, college field and gymnastics, "Rasslin'" and more. He always knew who was on the pole at NASCAR.
He collected miniature football helmets, NASCAR matchbox cars, baseball cards, memorabilia for his favorite teams and from events he attended. He also had a library of books on selected celebrities and magazines covering his interests. The collection included Hess Toy Trucks and a few "Snoopy" bears. He wrote and kept lists of figures in various sports.
To follow his interests he subscribed to Sports Illustrated, Time and TV Guide and purchased several magazines weekly. They were rarely discarded.
He had a large collection of music CDs and video discs.
He kept everything, many storage tubs full.
Chip paid for almost everything with bills, any change received in a drive through would go into the ashtray, door pockets or other storage in his car. Pocket change was left at various places in his room.
Much more could be said. He would get up by six to watch the news (he didn't go to work until the afternoon.
He was a great help to Carl and Ann, doing household chores, grocery shopping, errands and mowing the lawn, sometimes reluctantly doing some gardening tasks.
He will be missed at home and work.
Calling hours will be held Friday, September 15th from 6-8pm at the funeral home (570 Kings Hwy S. Rochester, NY 14617) where Chips Funeral Service will be held Saturday, September 16, at 2:00pm. The Funeral Service will also be livestreamed for those unable to attend at http://www.facebook.com/paulwharrisfuneralhomepetsatpeace/
Interment private Irondequoit Cemetery.
To send flowers to the family or plant a tree in memory of Charles Dresie, please visit Tribute Store
Calling Hours
6:00 pm - 8:00 pm
Friday, September 15, 2023
Paul W. Harris Funeral Home
570 Kings Hwy
Rochester, New York, United States
Funeral Service
2:00 pm
Saturday, September 16, 2023
Paul W. Harris Funeral Home, Inc.
570 Kings Hwy. So.
Rochester, New York, United States
Final Resting Place
Monday, September 18, 2023
Irondequoit Cemetery
3671 Culver Road
Rochester, New York, United States