info@harrisfuneralhome.com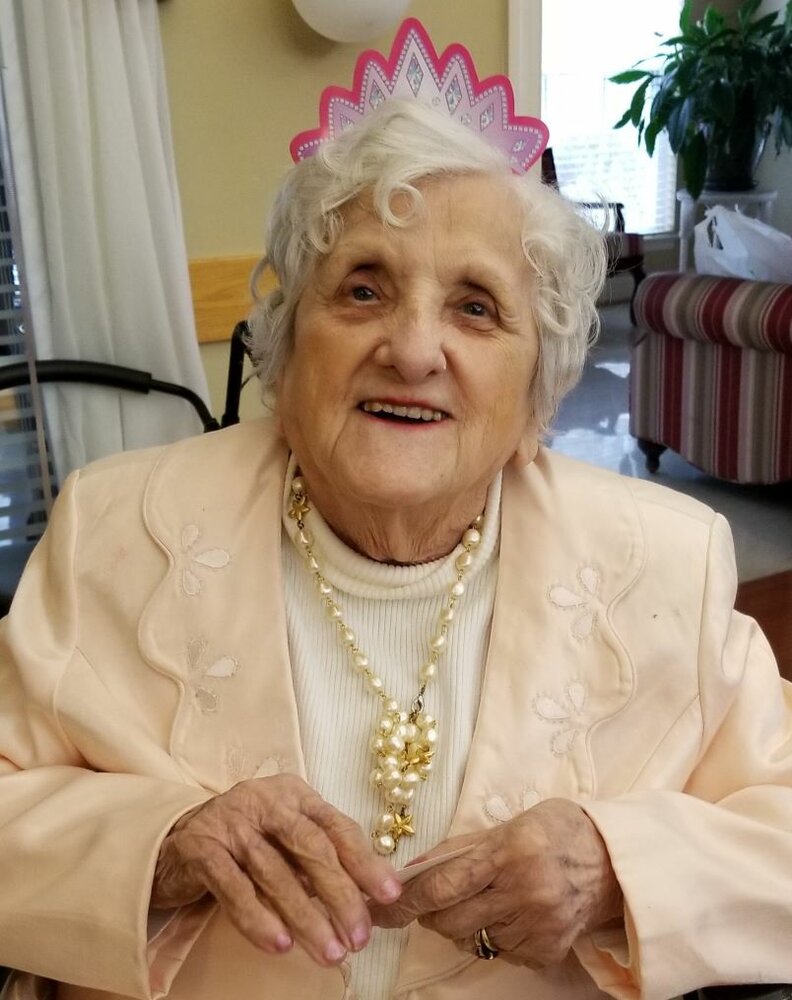 Obituary of Irene Lichwiarz
Irene Regina Ciesinski Lichwiarz passed away peacefully at the age of 103 on September 4, 2023 in Glen Allen, VA. She was born in Medina, NY on January 16, 1920 to the late Paul Ciesinski and Rose Genevieve Lewandowski Ciesinski. She attended high school there and married the late Henry Lichwiarz on July 25, 1942 in Rochester, NY. They made their home there in Rochester for over 70 years and had three children, whom she is survived by… James Lichwiarz (Wendi), Karen Marie Ragusa (Joseph) and Kenneth Lichwiarz.
Irene was a wonderful wife and mother, taking care of the home and working full time. She had a long career at Bausch & Lomb from where she retired. She and Henry enjoyed several years together in retirement until his death in 2013.
In 2014, Irene moved to Glen Allen, VA to live with her son, James. Shortly thereafter, she moved to an assisted living home, Elizabeth House, where she was dearly loved by the staff and administration. They were with her in her final moments, singing hymns and saying prayers to lead her into her glory with the Lord.
Irene is survived by not only her children but by her grandchildren, Kenneth Mark, Christopher Mark, Elizabeth Walker, Kacy Ashburn, and her step-grand son Sean Reid who gave her two great-grandchildren, Alyssa and Jordan Reid.
A service will be held at St. Stanislaus Kostka Church at 10 a.m. on Tuesday, September 12, 2023. In lieu of flowers, contributions may be made to St. Stanislaus Kostka Church.