info@harrisfuneralhome.com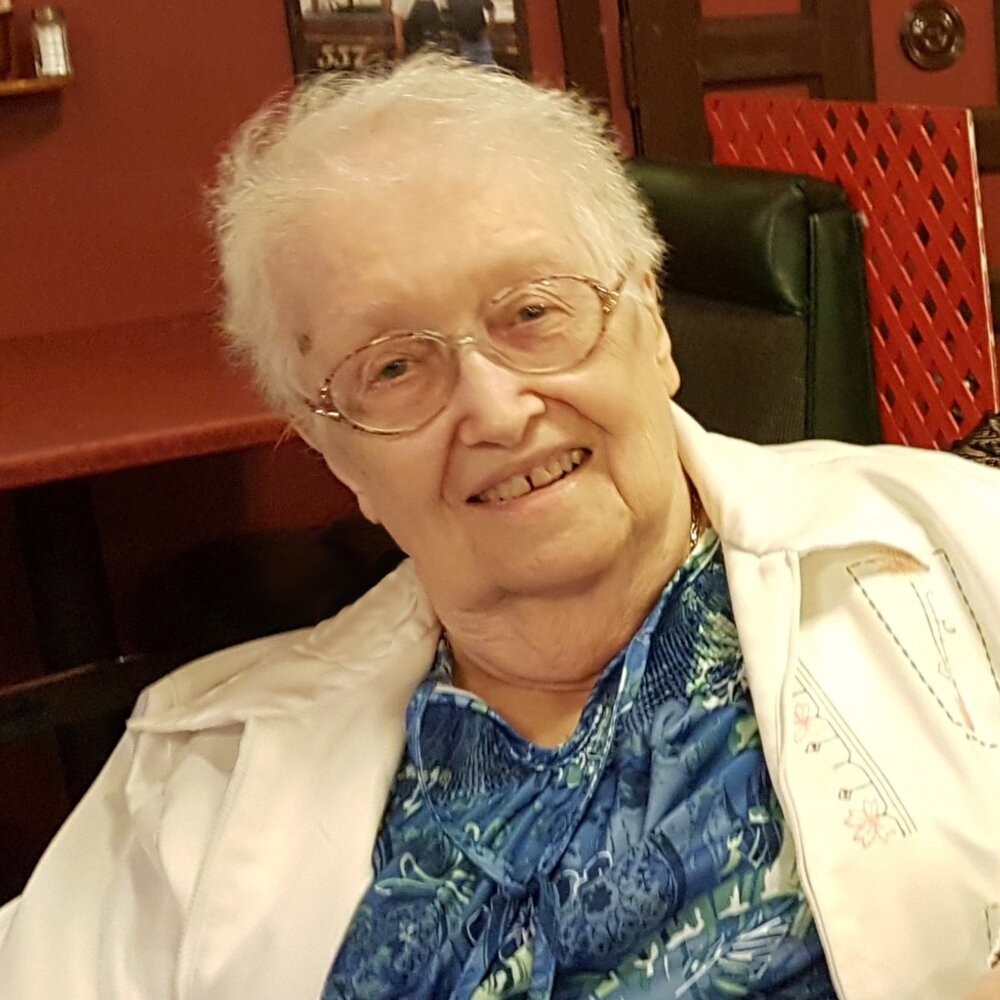 Obituary of Gloria A. Malaggese
Gloria A. Malaggese has died suddenly at the age of 94 on Thursday September 7, 2023 after a short illness.
She is predeceased by her parents Valentino Malaggese and Carmela La Bianca, her sister Teresa Burnett, and brother Valentino Jr, many aunts and uncles. She is survived by nieces Terri Stephens and Kit Burnett in England, nephew Bob in Pennsylvania, cousins Carol, Bill, Elaine, Sandy, Nicki, Angie Toni and their families, a great niece Liz and great nephew Joe, two great-great nephews George and Freddie and a much loved godson, Allyn Becker.
She worked at the Lawyers Co-operative Society, having started when she left West High School and remaining there her entire working career. This is where she made many lifelong friendships. She was a devout Roman Catholic and involved herself in church activities such as teaching Sunday School when younger, and lately helping with preparing the chapel for services at Clover Blossom.
She travelled extensively to Europe, mainly England and Italy, and around the USA and loved new experiences. She loved music and theatre and was supportive of local Rochester theatre productions. She enjoyed crafts and cooking and gifted many ceramics, crocheted blankets and baked goods to friends and family.
Following her move to Clover Blossom ten years ago, she entered a new phase of her life and made many new and close friends. She developed new interests, embarked on new projects and often said it was the best move she could ever have made. She tried to keep active, only finally giving up driving recently.
She cared deeply and was fiercely loyal to her family and friends, and supported them modestly and without fuss in many ways. She took an active interest in the outside world and had strong political beliefs which she enjoyed debating, often agreeing to disagree. She was open minded, fair and receptive to changing attitudes and ideas. She had a sharp mind and sense of humor and many will remember her infectious laugh. She was much loved and will be sadly missed.
Friends are invited to join the family on Thursday September 14 at 11 a.m. at Peace of Christ Parish at St James Church for her funeral mass and interment to follow at Holy Sepulchre Cemetery. In lieu of flowers, donations may be directed to a charity of ones choice in Gloria's memory.
Arrangements entrusted to Philip Profetta.