info@harrisfuneralhome.com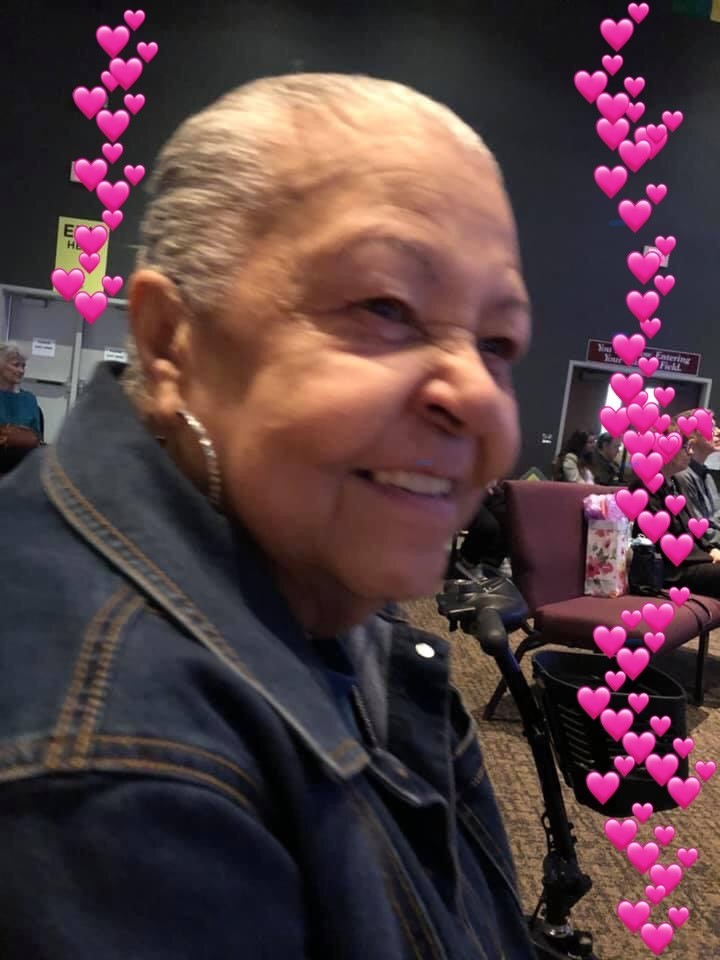 Obituary of Geraldine Bentley Morton
Our dear mother, Geraldine –"Jerri", Morton (Bentley), of Rochester, NY, was born to Lewis and Julia Bentley on September 3, 1938 in Elmira, NY. She recently celebrated her 85th birthday! Geraldine transitioned on the Sabbath Day of Rest in the 5784th year of the Lord, September 23, 2023. She was a caring mother, grandmother, sister, aunt and friend.
As a single parent of seven (7) children and all the challenges she endured, she purposed and changed the course of her life and circumstances by enrolling in and completing courses through Manpower. Upon completion Geraldine began her career as a Planner for the Xerox Corporation in Webster, NY. After 35 years, she retired.
Geraldine had an amazing sense of humor and was very witty! She spared no crazy funny face when taking pictures. Geraldine was the life of the party! She also enjoyed sports and was very competitive! In her youthful days she played volleyball, softball and basketball! Later in life Geraldine bowled for many years and played softball with the Bethel Church Teams. She enjoyed good food and was an excellent cook and baker herself! Geraldine enjoyed traveling and taking her grandchildren with her on many of those travels. Fishing was her passion and while she had plenty of fishing buddies over the years, she would tell anyone that Aunt AnnieMae was her number one fishing partner! They went everywhere you can think of in and around this city! If there were fish in the waters, they left their foot print somewhere on that spot! Took the fish, but left their foot prints!
The simplest pleasures in life brought our mom great joy. She loved looking out the window, watching nature and receiving her beautifully selected plants and flowers for Mothers' Day each year. Of all these things, Geraldine's greatest desire is that her family and friends get to KNOW the One True God, His Son Yeshua and accept upon themselves the Salvation from eternal death and destruction that Yeshua offers. She NEVER stopped praying for her children, her grandchildren and their children! Her greatest desire and hope is that you acknowledge and accept your role as a citizen in the Kingdom of God, represent Him by fulfilling His plans for your lives here on earth as it is in Heaven. So that one day you will join her in the Courts of the House of God and dance with her and the King!
Geraldine is predeceased by her son, Brian K. Morton, great- grandchildren, Ja'Vohn Milne and Nevaya Shepard. Her parents- Lewis (Julia) Bentley and thirteen (13) siblings, including her twin brother Gerald (Eloise) Bentley; Yvonne Carter; Edward (Allie) Bentley; Dean Bentley; Robert (Lorraine) Bentley; Walter Bentley; Sharon Bentley; Deborah Griffin; Lewis (AnnieMae) Bentley; Lola (Joseph) McCleod; Norma Jean Bentley; Basil (Grace) Bentley; Benard Bentley.
She leaves behind to mourn her passing- her children; Rodney L. (Kellie) Morton; Jamie B. Morton; Jeffrey S. (Michelle) Morton; Desiree Y. Morton; David W. Morton and Gina D. (Joseph) Randolph. Twenty-three (23) Grandchildren: James (Sonja) Milne, Darren (Niecey) Owens, Marcus B. (Neia) Morton; Anthony (Momee) Bonura, Kyle, Myklen (Brett) Shephard, Julia (Scott) Waterman, Ginee, Jerome Jr., Jasmine, Rihanna, Riyon, Nadia L. (Clayton) Jones, Nikea, and Nicholas L. (Tyeloni) and Twenty (20) great grandchildren: Annabelle, Sable, Marcus Jr., Naylene, Anthony Jr., James Jr., Briyah, Lorenzo III, Lauren, Audrina, Cameron, Aryia, Oslie, Darren Jr., Kiara, Salathea, Courtney, Sherman, Jimmy and Natalie.
Geraldine's Celebration of Life will be held on Saturday, October 28th 2023 at 11:00am at Bethel Christian Fellowship, 321 East Ave. Rochester, Ny 14604. Interment will be held in private.
To send flowers to the family or plant a tree in memory of Geraldine Morton, please visit Tribute Store
Celebration of Life
11:00 am
Saturday, October 28, 2023
Bethel Christian Fellowship
321 East Ave.
Rochester, New York, United States