info@harrisfuneralhome.com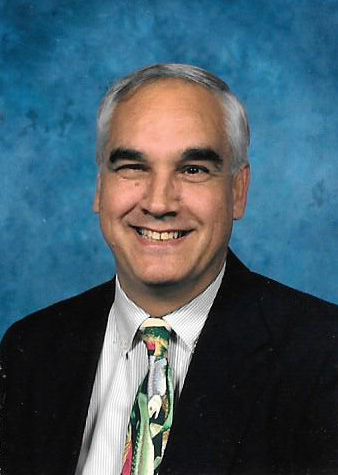 Obituary of Nicholas Wasuck
Wasuck, Nicholas P.
Spencerport, NY. Nick died at home surrounded by family on August 23, 2017 at age 73 after a courageous 2 ½ year battle against pancreatic cancer. During this time he enjoyed his days watching the boats from his porch on the Erie Canal, napping with his granddaughter, traveling to Sarajevo, Peru, Bermuda, South Carolina and New England. While enjoying a recent family trip to Bermuda he managed to check off yet another item from his bucket list, swimming with the dolphins. Nick, above all else, cherished his time at his beloved Hutch Hollow on Black Lake, surrounded by family and friends. He continued to live life to the fullest, grateful for every day and serving as an inspiration to us all. He will be missed beyond measure by all who knew him. He was predeceased by his parents Nicholas and Helen Wasuck, a brother-in-law Ken Lynch and nephew Alex Duranleau. He is survived by his wife of 47 years, Helen Duranleau Wasuck, sons Ivanovich (Tina), Isaac, daughter Natasha (John Hernandez), 2 granddaughters Mara and Ephrazinnia, sisters Pat Ferrone (Joe), Judi Lynch, Marabeth Nally (Tim), sisters-in-law Kathleen Yale (Allen), Ruth Fearon (Joel), and brother-in-law Rick Duranleau. Nick is also survived by 20 nieces and nephews.
Nick was born January 5, 1944 in Avon, Connecticut. He graduated from Avon High School and St. Michael's College in Winooski, Vermont.
Nicholas served in the artillery in Vietnam from 1967-69. After returning to the U.S., he started his teaching career in Sheldon, Vermont, and he later worked in Glover, Vt. In 1982, he began his international career in administration in the King Khalid International School in Saudi Arabia. He worked in South Korea before joining Quality Schools International as an administrator in Turkmenistan, the Republic of Georgia, China, Ukraine, Venezuela, and China. During his last position in Bosnia, he became ill and was sent to the U.S. where he was diagnosed with pancreatic cancer. Nicholas was fortunate to have enjoyed working with students around the world.
His humor and love for life was well known to all of his students and family. He was known for wearing "crazy ties" to school and students still talk about that 40 years later.
He loved road trips, whether it was cross country trips in a Ford Pinto, or going to the local store to buy lottery tickets. He has driven in an amazing amount of countries, over 57 at the last count.
Two of Nick's passions were hunting and fishing and always, while taking long rides he would look for deer and shout with excitement at every one. He would fly from whatever country he was working in to it make back for opening day of hunting season. He hunted for many years in the Adirondacks, Vermont, and most recently in Munnsville, NY atop his majestic tree stand. His many hunting stories about his Uncle Bob & Grampy were treasured memories. He fished in many states (VT, NY, AK, CT, NH, FL) and countries (New Zealand, Venezuela). He was always very proud of his red wooden boat and of all his fishing trophies from Black Lake. Later in life he got hooked on ice fishing and spent much time in Vermont with his buddies Shawn and Nick, and had many memorable adventures; between falling off snowmobiles, getting stuck on back roads, and landing his best walleye on Lake Carmi.
His family will receive friends Friday Sept. 1st 5-7pm at the funeral home (570 Kings Hwy S.) Friends are invited to meet the family Saturday 9:00am at St. John the Evangelist Church (Spencerport,NY) for his memorial mass. Interment St. John's Cemetery with military honors. There will also be a memorial service in Vermont in October. Memorials may be directed to the Golisano Children's Center, 150 Crittenden Blvd, Rochester, New York 14642 or Pancreatic Research at Wilmot Cancer Institute, 300 East River Road | Box 278996 | Rochester, NY 14627 (memory of Nicholas Wasuck). To share a memory or send the family a condolence, please visit www.harrisfuneralhome.com.
The Wasuck family would like to thank the doctors and staff at the Wilmot Cancer Center, especially Dr. Hezel, Carol Lustig, Dr. Dunn and Dr. Dougherty, and the many friends and family members who helped through this difficult time.