info@harrisfuneralhome.com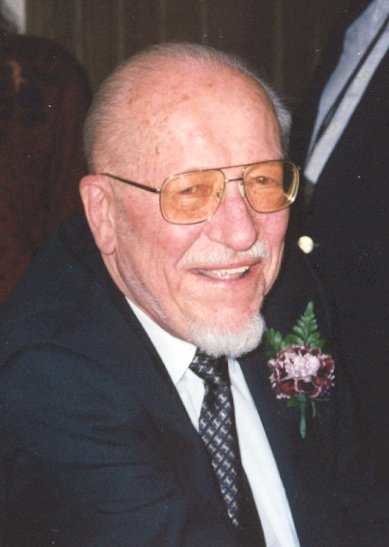 Obituary of Raimund A. Kirstein
Kirstein, Raimund Augustinas
Rochester: May 23, 2018 at age 89. Born in Gaure, Lithuania on January 30, 1929. As a boy, he was swept by the winds of World War II to Germany, where the family spent time in Displaced Persons camps. Completing much of his education in exile, Ray worked for the US armed forces as a translator before emigrating to the United States with his mother and younger brother.
Ray married Aldona Miskinis, also a Lithuanian émigré, in 1963. Devoted to instilling their beloved Lithuanian culture in the next generation, they raised three bilingual, bi-cultural children. Aldona passed away in 1981. In 2013, Ray was also predeceased by his brother Ludgard.
He earned a degree in accounting from the Rochester Institute of Technology and worked for many years at McCormick Mechanical Contractors and Singer Corporation. He was an avid bowler and reader with a deep love of music and nature.
Ray was deeply involved in the Lithuanian-American community in Rochester. He took on innumerable volunteer positions as he was called upon. He sang for many years in the Putinas choir, and after the reestablishment of Lithuanian independence, delighted in traveling to his homeland to take part in several international song festivals. Here he also reconnected with a large extended family with which he'd had limited contact during the decades of Soviet occupation.
For close to fifty years, Ray was one of the hosts of Rochester's Lithuanian radio program, Dainos Aidas, and served over a decade as the head of its board.
He is survived by daughter Ruta and husband Mike Granger and (step) children; son Darius and wife Karen and children; and son Raimund and husband Yuriy. The family wishes to extend its gratitude to all the caregivers at Rochester General Hospital who brought comfort and peace to his final days.
His family will receive friends FRIDAY 4:00 - 7:00pm at the funeral home (570 Kings Hwy S.). A celebration of Ray's life will be held at 10 AM on Saturday, May 26th at Our Lady of Lourdes Church, 150 Varinna Drive, Rochester, NY. Interment Holy Sepulchre Cemetery. In lieu of flowers, the family invites memorial donations be made to Dainos Aidas, in care of Ruta Monoenko.