info@harrisfuneralhome.com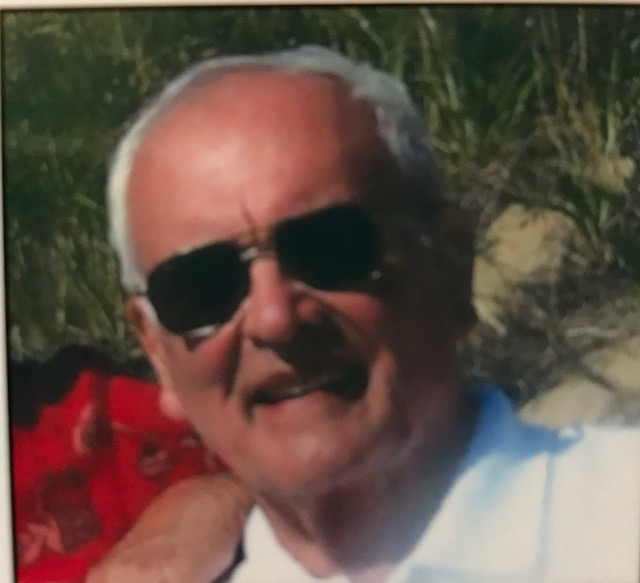 Obituary of Allan D. Moore
Allan D. Moore
Penfield: Tuesday, April 30, 2019 at the age of 88. Predeceased his wife of 52 years, Lucille. He is survived by his sons, Bob, Steve (Marci), Andy (Nicole); daughter, LuAnn (David) Crucioli; grandchildren, Josh, Parker, Grace, Jonathan, Madeline, Thomas and Kate Moore, Christina, Kimberly, Alex Crucioli; sister-in-law, Katherine (Paul) Marier; cousin, Gwen Tuthill and numerous other realtives and friends.
Allan was a graduate of John Marshall High School and Colgate University. After serving in the United States Air Force, he started his career in commercial and industrial real estate here in Rochester, where he became the owner of Moore & Bowles Commercial Real Estate and later Moore & Associates Real Estate. Allan was a former President of the Greater Rochester Association of Realtors and is the honoree of the Allan D. Moore Lifetime Achievement Award for the Rochester Commercial Association of Realtors. Allan was an active part of the local industrial, commercial and office real estate community for over 40 years.
For more than 50 years, Allan was married to the love of his life Lucille. Together they had four children and ten grandchildren. Allan loved summer trips to Cape Cod, winter trips to Florida and traveling around the world. He was active with the Colgate University Alumni Association, Rochester Area Foundation, Rochester Area Multiple Sclerosis, Citizens Tax League, Boy Scouts of America, and other charitable causes.
In lieu of calling hours, the family will host a "celebration of life" reception in honor of Allan held on Wednesday, May 8th, 4:00-7:00pm at Monroes Restaurant, 3001 Monroe Ave, Rochester, NY 14618. In lieu of flowers, memorials may be directed to Colgate University, 13 Oak Drive, Hamilton, NY 13346.