info@harrisfuneralhome.com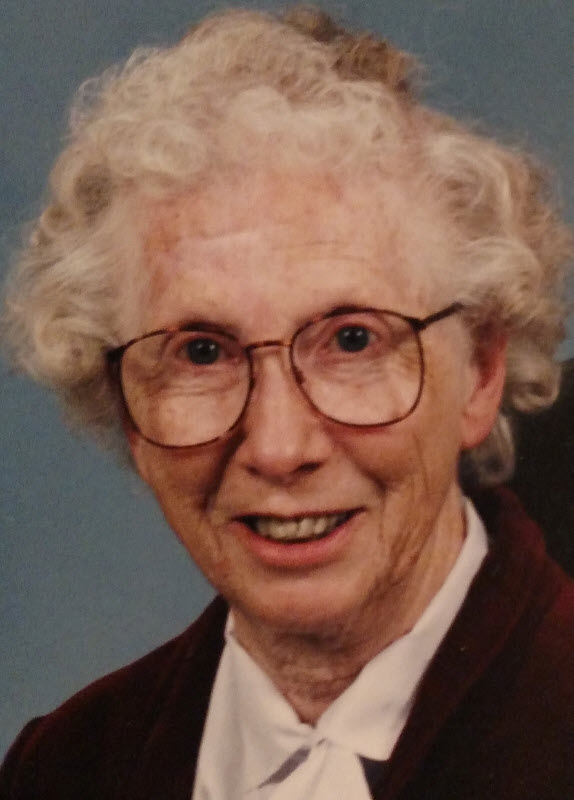 Obituary of Joyce Marie Rude
Irondequoit: Joyce Marie Rude, aged 95, died on Saturday, May 18, 2019, at St. Ann's Home in Rochester, NY. She was a beloved wife, mother, grandmother, and great-grandmother. She is survived by her husband Robert C. Rude of Rochester, NY, as well as five children, six grandchildren, and six great-grandchildren. Joyce was born on November 4, 1923 and was the daughter of Leslie and Ora Measor of Watts Flats, NY. Joyce was a graduate of Lakewood NY High School. During World War II Joyce trained as a nurse at Strong Memorial Hospital, graduating in 1945. She then worked at WCA Hospital in Jamestown, NY. In 1952 Joyce earned a Bachelor of Science in Nursing Education from the University of Rochester College of Arts and Sciences. She then taught obstetrics to student nurses in Elmira, NY and in Cleveland, OH. Joyce subsequently obtained her Master of Arts in Nursing Education from Teachers College of Columbia University in 1959. Joyce married her husband of nearly 60 years Robert C. Rude on May 31, 1959. Joyce and Robert raised five children in West Irondequoit, who, together with their extended families, will now miss her dearly. Joyce was an active member and elder of Summerville Presbyterian Church and was a Sunday School teacher there. She was also a Cub Scout den leader for her boys and a Brownie leader for her daughter. Joyce's hobbies and interests included reading, American and world history, sewing, and quilting. Her children recall fondly the awesome Halloween costumes she made for them. Joyce never wanted to disappoint anyone. It was a source of amazement to her young children that she would be content to always lose card games and board games to them. All the neighborhood kids were always welcome at her home even though a path was worn in the carpet on the loop through the first floor and the dirt pile in the backyard grew well beyond its original boundaries. In addition to her husband Robert, Joyce's surviving extended family includes son Curtiss Rude and his wife Suzanne of Loudon, NH; son James Rude and his wife Kathleen of Cromwell, CT; son David Rude and his partner Pamela Weed-Nichols of Norwood, NY; daughter Nancy Magnuson and her husband Phil of Brewster, MA; and son Paul Rude and his wife Rebecca of Silver Spring, MD. Joyce's surviving grandchildren include Rachel Pollier and her husband Michael of Spencer, MA; Aaron Rude and his wife Angela of Larchmont, NY; Valerie Blais and her husband Peter of Hillsborough, NH; Elizabeth Joseph and her husband Johnathan of Simsbury, CT; and Keira and Charlotte Rude of Silver Spring, MD. A memorial service to celebrate the life of Joyce Rude with friends and family will be held at Summerville Presbyterian Church on Saturday, June 8, at 2:00 PM. Interment at the Weedsport NY Rural Cemetery will be at a later date at the convenience of the family. In lieu of flowers donations may be made in the name of Joyce Rude to Summerville Presbyterian Church, 4845 St. Paul Boulevard, Rochester, NY 14617; or to any other charity.
Memorial Service
2:00 pm
Saturday, June 8, 2019
Summerville Presbyterian Church
4845 St. Paul Blvd.
Rochester, New York, United States