info@harrisfuneralhome.com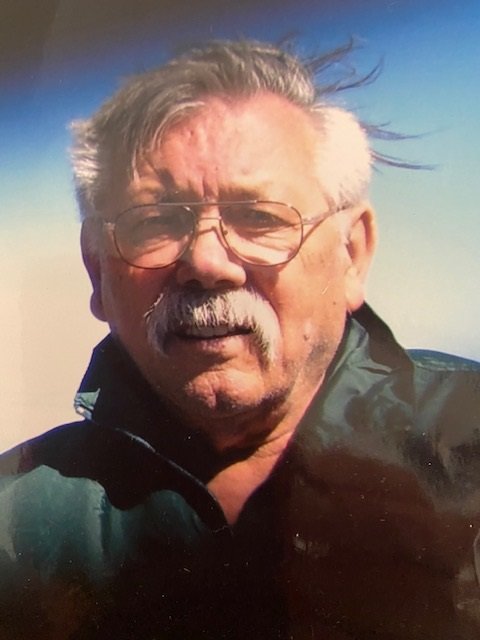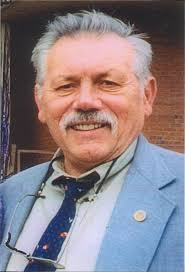 Obituary of Wolodymyr Pylyshenko
Irondequoit: Monday, February 8, 2021 at the age of 86, due to Covid-19. Pre-deceased by his brother in Siberia, Oleksander Pylyshenko. He is survived by his loving wife of 53 years, Irma Töpper Pylyshenko; daughters and son-in-laws, Orysia Pylyshenko and Andrew Webber, Katja Kolcio and Bohdan Kolcio; grandchildren, Nastia Webber, Zenon and Axel Kolcio; sister-in-law, Inge White; and his first wife Slava Vitkovitsky Pylyshenko.
Mirko, born in 1934 in Volyn, Ukraine; lived as a child in displaced person camps in Germany during the war; immigrated to Rochester, NY in 1949 with his parents. He completed his university education at Rochester Institute of Technology and lived most of his years in Brockport on his farm on the Erie Canal. He taught art at SUNY Brockport and at other Rochester universities over 36 years. An artist, educator, human rights activist, archivist and community leader, Mirko served the Ukrainian community of Rochester with enthusiasm and dedication. He was active in the St. Mary the Protectress Ukrainian Autocephalous Orthodox Church, Plast Ukrainian Scouting Organization, and the Rochester Ukrainian Federal Credit Union, where he was director of the library and served on the Board of Directors. His collections of Ukrainian books are held at the Credit Union, the University of Rochester, and the Central Library in Dnipro, Ukraine.
A fearless young academician in the early days of travels behind the Iron Curtain (1970s), he took his wife and children all the way to Central Asia, searching and finding long lost family members in Soviet Ukraine. With his wife Irma, Mirko collected and brought to the West treasures of folk art, encouraging exchanges of people and art between West and East. He was appointed by President Jimmy Carter to serve as an advisor to the Human Rights Committee in 1980. He opened up exchanges of scholars, himself teaching at the Moscow University (1979) and Kyiv Mohyla Academy (1996). His love of scouting helped to reawaken the scouting movement in Ukraine. Mirko gifted his own library of 15,000 Ukrainian books printed in the West during the 50 years of communist rule to a library in Dnipro, a major city in Eastern Ukraine. When he retired from the State University of New York, Brockport Art Department as Professor Emeritus he became fully engaged in creating the Ukrainian Rochester Collection – a history of the Ukrainian community in Rochester which is housed and publicly available at the University of Rochester Rare Book and Archive Collection.
Mirko Pylyshenko was a beloved son, brother, uncle, husband, father, grandfather and friend. He was larger than life and lived each day with passion, energy, curiosity and purpose. Mirko enjoyed lively conversation, good food, poetry, art, singing and his own library of Ukrainian books. He found purpose and a calling in serving others. More than anything, Mirko was devoted to his family and his friends, finding no greater joy than being surrounded by those he most loved and cherished. Mirko will be missed but never forgotten. Vichnaya Pamyat'.
Due to Covid-19, a private funeral service was held at St. Mary the Protectress Ukrainian Autocephalous Orthodox Church. Private interment was held at St. Andrew's Ukrainian Orthodox Cemetery. A memorial gathering to celebrate Mirko's life is being planned for the future when family and friends can safely assemble. Memorial donations may be directed to Plast Conference Inc.: In memory of Mirko Pylyshenko, for Eastern and Southern Ukraine. Please mail checks to: Bohdan Sawycky, 297 Clarksville Rd. West Windsor, NJ 08550-1413. (The donation will be tax deductible. A thank you letter and tax donation receipt will be mailed the next day after receipt of the check.).